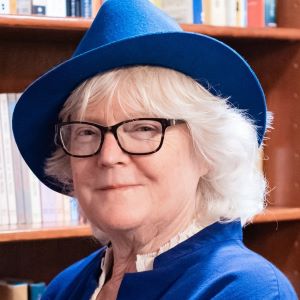 Marion: I finished Garth Nix's latest, The Sinister Booksellers of Bath; it was fun spending time with the characters we met in the Left-Handed Booksellers of London. I just started Alaya Dawn Johnson's lyrical, complex new book The Library of Broken Worlds. I'm loving every description, every secret, every mystery.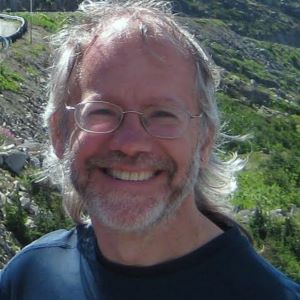 Bill:  Since our last status I've read
Blade of Dream by Daniel Abraham: book two in another excellent series by him
Nightborn: Coldfire Rising by C.S. Friedman: solid prequel to an all-time favorite trilogy
Light Bringer by Pierce Brown: operatic in scale/voice but series is feeling its length
The Deep Sky by Yume Kitasei: a somewhat thin sci-fi mystery that felt a bit YA
Val Hall: The Odd Years by Alma Alexander: neat collection of retired "third-class superhero" tales
The Saint of Bright Doors  by Vajra Chandrasekera: this debut didn't meet its potential but has me interested to see more from the author
Shigidi and The Brass Head of Obalufon by Wole Talabi: a fun and  moving heist fantasy against a backdrop of Yoruba folktales/myths
House of Odysseus by Claire North: a continuation of an excellent series
Medusa's Sisters by Lauren J.A. Bear: a very good reimagining
Children of Jocasta by Natalie Haynes: a disappointing reimagining
French Braid by Ann Tyler: very Ann Tyler-y (a good thing)
Ohio by Stephen Markley: wonderfully written
The Revolution of the Moon by Andrea Camilleri: fun historical novel
Fatal Legacy by Lindsay Davis: disappointing historical mystery
Euphoria: a wonderfully voiced novel by Lily King
Song of Arbonne by Guy Gavriel Kay:  Kay so enough said
The Imperfectionists by Tom Rachman: quite good collection of interconnected stories
Tomorrow, Tomorrow, and Tomorrow by Gabrielle Zevin: really enjoyed this
Field of Light and Shadow by David Young:  a good poetry collection
Beastly: The 40,000-Year Story of Animals and Us by Keggie Carew: an excellent look at our lengthy (often depressing) history with those we share the planet with
Cro-Magnon by Trenton Holliday: a dense but excellent exploration of our early relatives
Empire of the Steppes by Kenneth W. Harl:  am informative look at the nomads of the European steppes and their impact
And in audio I'm up to book 15 of the Didius Falco books by Lyndsay Davis and still enjoying my reread/listen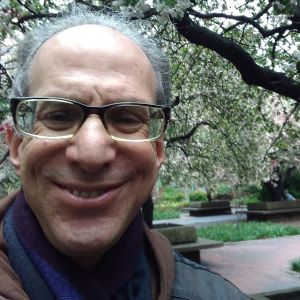 Sandy: Moi? I recently finished reading another book by one of my all-time favorite authors, Algernon Blackwood; his 1918 offering called The Promise of Air, which, no surprise, is incredibly beautifully written … not to mention mind expanding and eye opening, in Blackwood's best manner. Currently, I am reading another of Thorne Smith's hilarious fantasy creations, this one entitled Skin and Bones, from 1933. This book is really making me laff out loud and I look forward to sharing some thoughts on it with you all very shortly….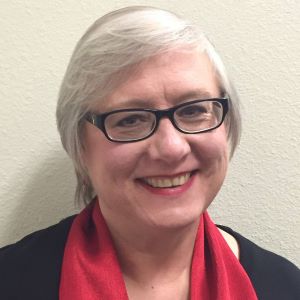 Terry: It's been awhile since I reported here, and I've been a busy reader! I read Seanan McGuire's Sleep No More  and The Innocent Sleep, the new OCTOBER DAYE novels, both coming out this fall (both were good, but it was especially fun to hear Tybalt's voice in the second); Untethered Sky by Fonda Lee, which was a very good story, and proof of my longstanding claim that novellas are a great length for SF, fantasy and horror; No Choice by K.J. Parker, another novella that came with my purchase of Under the Skin from Subterranean Press, Parker's latest short fiction collection; Wild Spaces by S.L. Coney, an excellent coming-of-age horror novella; Divine Rivals by Rebecca Ross, which was okay but forgettable; Starter Villain by John Scalzi, which is clever and fun  and a very fast and delightful read; Pomegranates by Priya Sharma, which was a Shirley Jackson Award nomination this year, and is a beautifully written take on the myth of Hades, Demeter and Persephone; The Bone Lantern by Angela Slatter, which just won the Shirley Jackson Award for best novella; Mislaid In Parts Unknown, Seanan McGuire's most recent WAYWARD CHILDREN novella, coming out in January; and I finally finished Age of Ash by Daniel Abraham, leaving me eager to start the next in the series. I also read a couple of Robert J. Parker's Spenser mysteries (Chance and Hundred-Dollar Baby), more of Louise Penny's THREE PINES mysteries (Kingdom of the Blind, A Better Man, All the Devils Are Here and The Madness of Crowds); the first of Alan Bradley's Falvia de Luce mysteries (The Sweetness at the Bottom of the Pie); and the most recent ORPHAN X novel, Lone Wolf, coming out early next year.