Lists and awards
The days of list-abundance might be finally winding to a close. This week, all I've got for you are a couple of upcoming-books-in-January lists. First, My Bookish Ways has their SFF and YA list up. Kirkus Reviews also has a list of upcoming releases, including commentary and summaries. I'm especially intrigued by Jo Walton's collected reviews in What Makes this Book So Great, and Chang-Rae Lee's On Such a Full Sea. Lastly, Damien Walter in the Guardian has a nice article on the best books of 2013, and the potential for 2014.
The only awards news is this useful list of semiprozines that are eligible for the Hugo (notably, Clarkesworld has now moved into the professional category, and is no longer a semiprozine. Congratulations?). The Libertarian Futurist Society has also announced the finalists for the Prometheus Award Hall of Fame.
Articles and such
The generous interweb was full of excellent articles this week, which calls for the use of bullet points:
Writing and publishing
In the writing and publishing world, we've got an article from Leonicka on crowdfunding as a way of publishing your book. On the other side of the equation, here's a nice little summary of how you can help support your favorite, not-super-famous-yet authors (hint: you buy their books, and read them, and then talk about them). Thanks to Radish Reviews for both of those links, which I heartlessly stole from her. Also, the Jim Baen Memorial Writing contest is open, to stories no more than 8,000 words set in the near-ish future.
For those who just want more books they don't have time to read, may I refer you to Phoenix Picks. You can subscribe to their newsletter and get a free e-book every month.  Obviously, this will become a problem for me. Oh, and those who just want MOAR REVIEWS always, should check out Worlds Without End's final book reviewing contest from their Women of Genre Fiction challenge.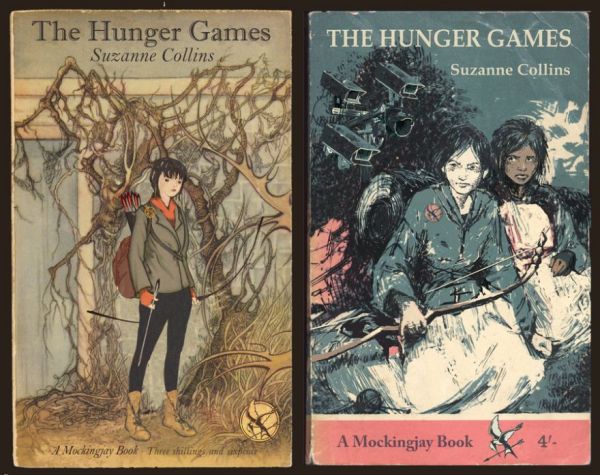 Pretty things
Oh, pretty things, how I love thee. First, here's a fantastic collection of artistic reimaginings of classic (and non-classic) books, in particular eras of style. I love The Hunger Games one so much. Also, Stainless Steel Droppings has a collection of the best SFF cover art of the year. Sticking with the book cover theme, here's an arrangement of all the different covers for the international editions of Harry Potter (let's all be grateful we didn't have to read the Danish copies, ick). And, in closing, and in honor of his birthday, here's a lovely arrangement of J.R.R. Tolkein's art.