WWWednesday: June 3, 2020
Internet:
Here are 20 strange and wonderful places in the world.
A new theory about Rapa Nui (also known as Easter Island) challenges the "pre-colonial collapse" model.
Yahama offers remote cheering for stadiums with Remote Cheer. How timely.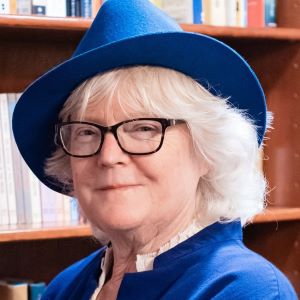 Marion Deeds, with us since March, 2011, is the author of the fantasy novella ALUMINUM LEAVES. Her short fiction has appeared in the anthologies BEYOND THE STARS, THE WAND THAT ROCKS THE CRADLE, STRANGE CALIFORNIA, and in Podcastle, The Noyo River Review, Daily Science Fiction and Flash Fiction Online. She's retired from 35 years in county government, and spends some of her free time volunteering at a second-hand bookstore in her home town. You can read her blog at deedsandwords.com, and follow her on Twitter: @mariond_d.
We have reviewed 8064 fantasy, science fiction, and horror books, audiobooks, magazines, comics, and films.
We're updating our theme, so things may be a little messy or slow for a bit. Thank you for being patient with us!
Support FanLit
Want to help us defray the cost of domains, hosting, software, and postage for giveaways? Donate here:
You can support FanLit (for free) by using these links when you shop at Amazon:
US
UK
CANADA
Or, in the US, simply click the book covers we show. We receive referral fees for all purchases (not just books). This has no impact on the price and we can't see what you buy. This is how we pay for hosting and postage for our GIVEAWAYS. Thank you for your support!
Recent Discussion:
I'm coming off a week of less than satisfying reads, including Kate Elliott's Furious Heaven (exciting but eventually wearying tale…

Yep, which is why I'm willing to give a sequel a shot

Thanks for the reviews you two. I put the book on my TBR as soon as I saw ads for…

We seem to be on the same page. Yeah, the depiction of some (at least two) of the women characters…

The correct and more accurate term for the book thing is "challenged," I think. Frankly, the intentional removal of books…