It's that time of year again.
Children groan and parents cheer as another year of school begins!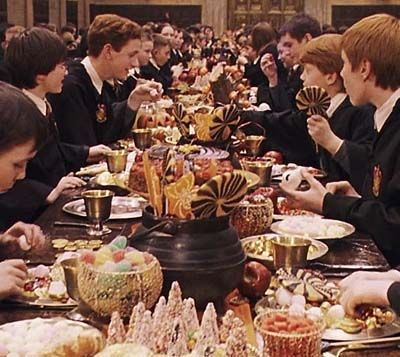 In fact, at this very moment, as I'm writing this post, I'm trying to get the last of my kids off to school for the day before I leave for work.
Maybe if he went to Hogwarts, he'd be more enthusiastic about his education. They certainly had a better school lunch!
Did you ever fantasize about being a student at a fictional school? Which speculative fiction institution would you like to attend? Or is there a school you'd hope to be expelled from if you were a student there?
As always, one random commenter with a US address wins a book or audiobook from our stacks.