Tim's in Ireland with a patchy internet connection so I'll try to piece this column together for him today. Hey FanLit reviewers, send me your updates and I'll add them as I get them!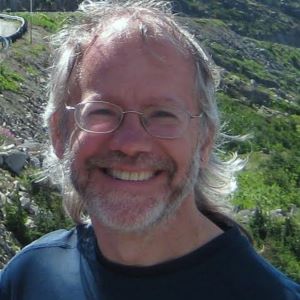 Bill: Not a lot of reading this week due to a sick boy in the house, followed by a sick me in the house, combined with finally getting around to trying The Wire after hearing for so long how great it was. Damn if folks weren't right and now I'm addicted, forced to click menu/play/menu/play/menu/play hour after hour on my Apple TV. Sigh. Despite knocking off one and a half seasons of The Wire, I did manage to read The Sisters Brothers by Patrick deWitt, which I mostly liked though there is a nagging "but" to qualify. I had to finally give up on Jeff Wheeler's Fireblood, a little more than halfway through. Speaking of which, I'm currently halfway through The Grim Company by Luke Scull, of which I'm having mixed feelings.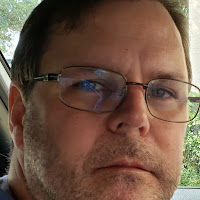 Brad: My favorite author has always been the witty, ironic Jane Austen, mainly because she is so searingly critical of those of whom she disapproves; so, it is with great pleasure that I'm rereading Northanger Abbey for the first time in years. I usually re-read Emma and Pride & Prejudice, so I had forgotten how much harsher she is in this book since there are fewer likable characters. I will never understand why so many people who have never read her are under the impression she writes silly romance stories. Who is spreading such terrible and misleading rumors?! NOBODY could hate a silly love story OR the people who like silly love stories more than Austen herself! I'm also in the middle of two other excellent female coming-of-age novels in addition to Northanger Abbey: Joe Kelly's I Kill Giants and Vera Brosgol's Anya's Ghost, both of which are graphic novels. I'm also keeping up with the two major story events happening at Marvel and DC: INFINITY (with AVENGERS and NEW AVENGERS) and FOREVER EVIL, which launched out of the conclusion of TRINITY WAR, which was far better than I had anticipated. Finally, other than my usual monthly comics, I am reading an excellent pedagogical book on The Art of Slow Reading by Thomas Newkirk, who makes a solid argument for the importance of reading books slowly and carefully. He offers practical advice for improving those skills as well. Those of us who tend to read too quickly will benefit from his ideas, and those of you who have always been good, slow readers will finally get the defense you deserve in a world that often equates the word "slow" with stupid or dumb.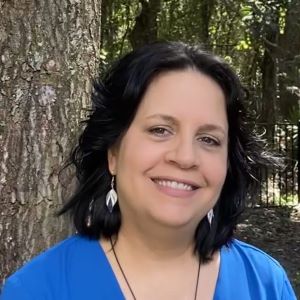 Kat: When I tell you what I read last week you're going to wonder if I ate or slept or even went to my classes, but most of these titles are novellas or short novels: Sir Hereward and Mister Fitz by Garth Nix (quite good), Death Warmed Over by Kevin J. Anderson (dull and not as funny as it wanted to be), Book of Iron by Elizabeth Bear (I want to read more in this world), The Beast of Calatrava: A Foreworld Sidequest by Mark Teppo (nice historical fiction), The Assassination of Orange: A Foreworld Sidequest  by Joseph Brassey (another nice historical), "With Morning Comes Mistfall" (a story from George R.R. Martin's Dreamsongs collection), Dominion: A Coldfire Saga by C.S. Friedman (can't wait to read the COLDFIRE novels), The Warrior of World's End by Lin Carter (not bad) and The Sandcats of Rhyl by Robert E. Vardeman (possibly the worst book I've ever read). Why all these short books? The Nix and Bear were recently sent by Sub Press and the Foreworld sidequests and the Anderson book came from Brilliance Audio. All of the others have been sitting for years in my Audible library and I'm trying to get through it, so I sorted it by length and started with the shortest books. This way I feel like I got further through my list.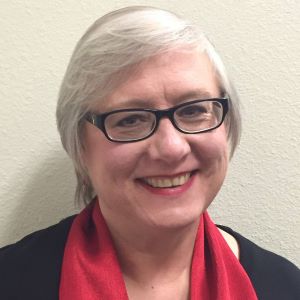 Terry: I had expected to get lots of reading done this week, but a cold has descended upon me and rendered me incapable of much except feebly wiping my nose in between enervating sessions of deep, profound coughing. Yuck. At least I read the September issues of Nightmare and Clarkesworld, excellent magazines. And I'm reading the first in Tad Williams' urban fantasy series, The Dirty Streets of Heaven.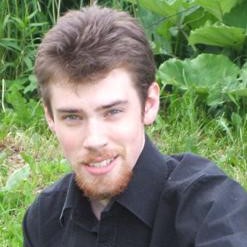 Tim: Well, I'm out of touch today, which means that Kat can write anything she wants in this spot and I have no control over it. So here goes: I'm off to grad school at Trinity in Dublin, so in preparation I spent the week reading some of my very favorite books which I feel represent the best that fantasy and science fiction has to offer. I started with L. Ron Hubbard's MISSION EARTH series — an epic SF adventure filled with the kind of deep characters and emotional resonance that few writers manage to pull off. Then I read John Norman's CHRONICLES OF GOR which made me laugh and cry. Finally, for the spiritual insight, I read Tim LaHaye's LEFT BEHIND series. This left me much to contemplate. As you can see, I had a great week. Next week, I will re-read Terry Goodkind's SWORD OF TRUTH series. I can't wait. And now, before these witnesses, I promise never to be without internet again.