This week on Fanlit, books. And occasional snark.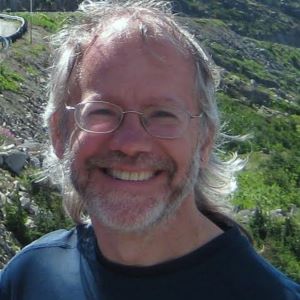 Bill: This final paper deluge continues. Though I did manage to read Catherynne Valente's The Folded World.  My son and I also finished our read-aloud of Ray Bradbury's Something Wicked This Way Comes, a true classic that had him begging to keep going at the end. That's my boy!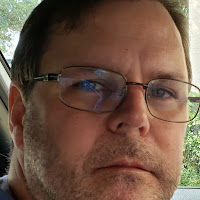 Brad: First, an explanation:
Since I'm now part of a group that enjoys keeping up with personal weekly reading activity, I've had to come up with a way to track my reading accurately since "I haven't read anything this week will be my usual response" if I'm asked merely to report the NOVELS I've finished (though I always have a few going). I love novels, particularly long nineteenth-century, British novels, but since I have two young children, I read short stories and comics–to satisfy my desire for completed stories–and essays since I no longer have time for book-length nonfiction. And I love variety as you will be able to see. You also will be able to understand why I LOVE my Kindle Fire since I can carry around all these books to satisfy my quickly shifting moods. And the color device allows me to carry and read tons of comics, too.
I think reporting my reading of shorter works–though I apologize for the space it takes–will more accurately reflect my reading tastes and activity. I've enjoyed writing down each work and thinking briefly about what my favorites are and why. I hope those additional comments are useful to those of you looking for good short stories, comics, and essays. I've marked the ones I like the best with an *.
SHORT STORIES & ESSAYS:
*"The Outsider" by H.P. Lovecraft (Amazing story about alienation and the horror of the self)
from The Black Lizard Big Book of Black Mask Stories edited by Otto Penzler:
"Fall Guy" by George Harmon Coxe
from Chicago Lightning: The Collected Nathan Heller Short Stories by Max Allan Collins:
*"Introduction" (excellent short overview of crime fiction and Collins's contribution to the genre through creating the P.I. Nate Heller: Collins combines the classic first person male P.I. with true crime stories)
"Kaddish for the Kid"
"The Blonde Tigress"
from Black Thorn. White Rose edited by Ellen Datlow & Terri Windling:
*"Introduction" (great short overview of the older definition of fairy tales and the history of fairy tales over the past 100 years, which is largely the history of cleaning them up–Bowdlerization–for a younger audience we believe should stay innocent/ naive. Obviously bothered by this trend, the authors argue that "it diminishes our culture to diminish this heritage." My only complaint about this wonderful essay is that it is too short!)
"Words Like Pale Stones" by Nancy Kress
from Learning To Kill: Stories by Ed McBain
*"See Him Die" (great story that was published originally in MANHUNT magazine in 1955. It was later adapted into the thirteenth 87th Precinct novel, SEE THEM DIE, in 1960)
from Batman & Philosophy: The Dark Knight of the Soul edited by Mark D. White & Robert Arp
*"Why Doesn't Batman Kill The Joker?" by Mark D. White (considers Batman's ethical behavior in terms of utilitarianism vs. deontology. Also considers the concept of "prepunishment," a concept also dealt with in PKD's "Minority Report," as the author points out–and why I reread this story next. See below.)
from The Selected Stories of Philip K. Dick
*"Minority Report" (Can't remember if I liked the movie, but I certainly love the story. As I always say about PKD, he's my favorite bad writer–his ideas are so good they make me overlook all his other weaknesses that would lead me to mark his literature as inferior!)
COMICS
Batman and Robin by Grant Morrison
*I re-read Captain America: Winter Soldier by Ed Brubaker (see my review)
Frodo: Week 4,234,785,321 in the Undying Lands. Searched for hours through the shelves but ended up reading some very strange treatise on someone named Beowulf. I'm beginning to think I'm exhausting the readable library of the Valar. I keep asking them if they have anything more accessible, but they always misinterpret and get a higher stepladder for the stacks instead. Very annoying.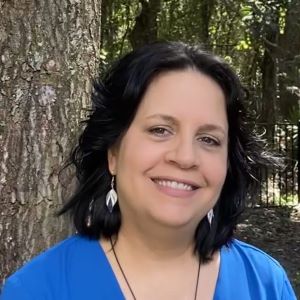 Kat: I know I keep saying this, but Audible Frontiers has been releasing so much old SFF on audio recently and I can't even keep up with it though, believe me, I'm trying. This week I downloaded and read R.A. MacAvoy's Damiano (the plot didn't thrill me, but her prose is lovely and she's a great storyteller) and Fritz Leiber's horror collection The Black Gondolier (I love Leiber, and there's a few good ones in this collection, but most are painfully outdated). In print I'm reading Kelly Link's Stranger Things Happen, a collection of beautifully written quirky tales.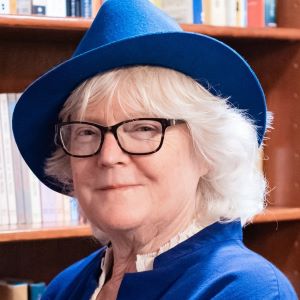 Marion: I read my first Brandon Sanderson book, The Alloy of Law. Good fun! I am now making my way through Junot Diaz's short story collection This is How You Lose Her. While I love his language and his clever turns of phrase, a short story collection of relationship break-ups is really not my idea of a good time. I also started Of Blood and Honey by Stina Leicht. Robert reviewed this back in 2011. Leicht's research into the Northern Ireland "troubles" of the 1970s is painstaking, begging the question, "Why fantasy?" especially because the fantasy elements feel secondary. The main character is thick as a brick, but he's a good guy doing the best he can with the hand he's been dealt, so I like him.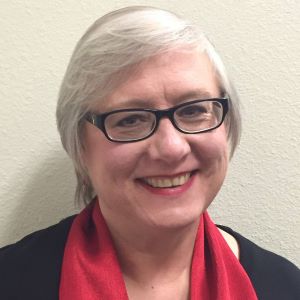 Terry: Lois McMaster Bujold's Captain Vorpatril's Alliance was just published this week, and I happily dove in when my copy hit the doormat. I love the VORKOSIGAN SAGA, and I'm really glad Bujold is continuing to write new entries in the series.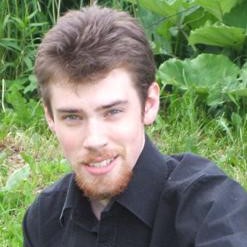 Tim: This week I spent some time travelling in downstate Maine and getting through a number of tedious tasks, but I got a good bit of reading done. I finished Sanctuary, the final book in Rowena Cory Daniells's OUTCAST CHRONICLES (pretty good), read Ursula K. LeGuin's Gifts (expertly written and considered as always, although a bit plodding and gloomy), and started on David Gemmell's White Wolf (good heroic fantasy, although Gemmell's storied struggles with prose styling are much in evidence).