This week, Supergirl with a story of holiday cheer.
Supergirl: Superheroes lead weird lives. I don't know what it is about grown men and women dressing up in colorful leotards and capes to wage neverending wars on crime that draws the weirdness, but sometimes it gets almost too much to handle. There was this one time when Batman got tossed backward in time and had to be Pirate Batman, which is objectively awesome but also deeply bizarre. And there was this other time Wonder Woman fought this 100-ft egg with a face, and the face had a Fu Manchu mustache, and the egg was named Egg Fu. Not making this up. But this year Wonder Woman had too much eggnog (you'd think she'd have had enough of egg-themed stuff by now, but whatever) and told me what is possibly the oddest tale of them all. So: this one year around Christmas, Superman heard that a couple of kids desperately wanted to believe in Santa Claus. So obviously he dressed up in a Santa costume to fly them presents and save the Christmas spirit. You know, as one does. But on the way he met Batman, who mocked him so hard that Kal decided maybe he did look pretty ridiculous after all. So he took off the costume, but eventually decided to drop off the presents anyway. Only when he got to the house, he found Batman in a Santa Claus costume dropping off presents and receiving the awestruck love of small children.
Here's the candid snap of what happened next: link. I mean… what? How? Were they drunk? And why did someone try to turn it into a greeting card?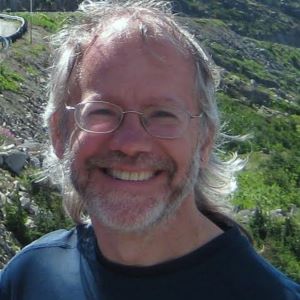 Bill: The middle of this week saw the last of my grading. So what did I do my first week of freedom?
Wrapped up Ian Tregillis' ALCHEMY WAR trilogy with The Liberation, which brings this wonderfully thoughtful story to a fantastic close.
Yelled at my Kindle while reading the gripping, and infuriating, The Radium Girls by Kate Moore, the tragically compelling and beautifully written story of the young women who suffered horrific consequences from radiation poisoning due to the materials they used to paint luminescent numbers on watch dials. Nearly as horrifying as the destruction wreaked on their bodies and lives was the coldly calculating attempt to evade responsibility by their employer (who knew what was happening). This should be mandatory reading for anyone who complains about "intrusive" workplace regulation.
Read two disappointing graphic stories: The Might Zodiac Volume 1: Starfall (written by J. Torres, illustrated by Corin Howell, colored by Maarta Laiho, lettered by Warren Wucinich) and Another Castle: Grimoire (Written by Andrew Wheeler, Illustrated by Paulina Ganucheau, Lettered by Jenny Vy Tran).
Got halfway through Fleda Brown's collection of poems, The Woods Are On Fire, stopping that night after "The Knife" because it was just that good
Took my son to Miracle on 34th Street (yes, it's on TV, but nothing beats the theater experience) and The Arrival (I thought it was great; my son called it "the best slow movie I've seen").
Binged all of Season Two of The Man in the High Castle (mostly loved it) and streamed My Dinner with Andre and The Devil and Daniel Webster (can you tell my wife and son were out of town this weekend?)
I love vacations!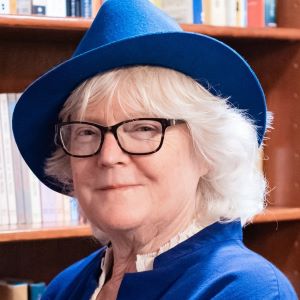 Marion: Nnedi Okorafor's Lagoon has drawn me in and is really holding my interest. Extraterrestrials land in the lagoon of Lagos, Nigeria, and begin making their presence known. We watch as various groups react in a variety of different ways. It's easy to love a book that opens in the point of view of a warrior swordfish.  I'm also enjoying the horror stories in the latest Word Horde anthology Eternal Frankenstein. And I found the first book in the Sebastian St. Cyr history-mystery series, What Angels Fear. I really know how to read for the holidays.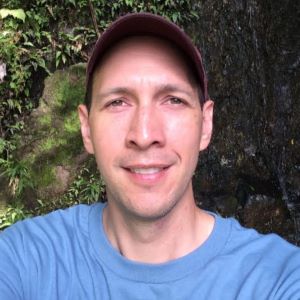 Stuart: After arriving home to Hawaii for the holidays (though I have to return to Japan on Christmas Eve), I fulfilled a personal dream of mine. I have spent every afternoon this week reading Jorge Luis Borges Ficciones (English edition, 1962) and Italo Calvino's Invisible Cities (English edition 1974) in the lounge areas of luxury hotels in Waikiki (no names to protect anonymity). With a gentle breeze, blue skies, palm trees, and comfy cushioned seating, I have indulged in the ultimate reading luxury while feeling like a guest at no cost. It's also rare to read books in print rather than audio, so that is an added bonus. Needless to say, it would be dangerous to get used to such extravagance, but when the opportunity is there you gotta take it.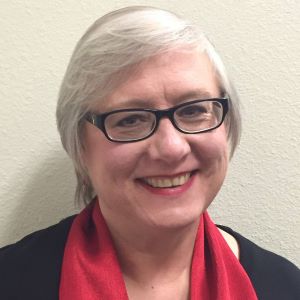 Terry: I'm reading The Secret of Dreadwillow Carse by Brian Farrey, a middle-grade novel, that seems to be (underneath it all) about how it's okay to feel sad sometimes. It seems like that message occasionally comes across a little too clearly, wiping out the story, but I'll withhold my judgment until I'm finished. (I'm lucky that way: I can often suspend my critical facility until I've finished enjoying a book. It makes reading widely a lot easier.) I've also started Five Stories High, edited by Jonathan Oliver, a book of five horror stories set in a shared universe — or at least a shared haunted house. The first novella is "Maggots" by Nina Allan, and it scared the bejeepers out of me — some really fine writing. I'm slowly getting through the rewritten fairy tales in The Starlit Wood, edited by Dominik Parisien and Navah Wolfe. The first tale in the book, by Seanan McGuire, "In the Desert Like a Bone," is excellent; the following few stories aren't quite such knockouts, but they're good nonetheless. Finally, I"m reading At the Edge of the Universe by Shaun David Hutchinson, a young adult novel about a boy whose sweetheart has disappeared — and no one remembers that the sweetheart ever existed in their world.  I'm looking forward to resolving the mystery in this one.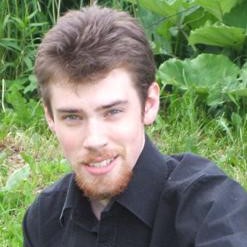 Tim: This week I continued Margaret Atwood's The Handmaid's Tale, but also began Brandon Sanderson's Arcanum Unbounded: The Cosmere Collection. So far, nothing I haven't read before, but still enjoyable. Hard to believe we're already most of the way through December — time flies.