This week, a rambling story from Supergirl (I promise, the character updates aren't going to turn into flash fictions every week).
Supergirl: Once, I asked Superman the secret to beating his various nemeses. This being my cousin, good ol' Honest Kal the Folksy Traffic Cop, he started off on some sort of prepared speech about perseverance and using your powers for good, and I had to cut him off to get things moving.
"No," I said. "I mean, physically. I've got all the strength, fine, but shouldn't we be doing Super Karate or something? What are your special moves? Do you have some kind of secret jab? Mach 5 axe kick? Seventeen roundhouse barrage?"
"I'm not sure what you mean."
"What do you do when you're up against a big-leaguer? Like, say you fought Wonder Woman."
"Kara, please…"
"No, but really. Say Diana gets mind-controlled by someone and you have to fight her. Or, you know, you're not around and I have to do it. What's our big move? I had this idea that I could maybe catch my fist on fire with air friction and sort of…" I made a vague uppercut motion.
"I guess I see," he said. "Well, the secret is…"
"Yeah?"
"I punch them."
"Uh huh?" I said, grinning and nodding.
"Uh huh," he replied grimly.
"You, uh, punch them," I said, feeling my smile dribbling off my face like wax under a hot sun. "Uh… yeah! Great! Winning strategy! But, okay, let's just say… hypothetically… that didn't work. Say this baddie is really strong, and the punching just isn't working. What then? Some kind of heat vision/freeze breath combo?"
"No," he said. He got all serious, like he does. Did the thing with the jaw. "So listen, Kara. This is the secret. If you ever punch someone and it doesn't work… it just doesn't drop him, and everything's at stake, and you have no recourse…"
"Mach… five… axe… kick…" I murmured, crossing my fingers.
"… you're going to have to punch them really, really hard instead."
"Uh?" I believe I said.
"Like really hard. Crazy hard. Mm." He firmed his lips. "Don't like to think about it. But desperate times call for… you know. Mm."  He stared away at the gleaming towers of Metropolis under the early Autumn sun, wind stirring his hair. Then he turned back to me. "But seriously, like so hard."
… and that's how I started Krav Maga lessons with Batman.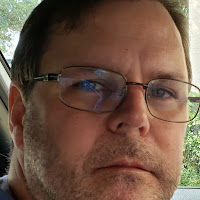 Brad: This week I had a great time re-reading Sandman (Vol. 4): Season of Mists in preparation for an upcoming review. I'm also enjoying the memoir comic (called slice-of-life in comics) Drinking at the Movies by Julia Wertz. I also finally read the well-known storyline Death of Superman because my son wanted to read it, and he made me curious. I've read some New 52 titles, mainly volume one of both Action Comics and Teen Titans. I'm reading Making Comics by Scott McCloud, which is just as interesting as his Understanding Comics, even if you don't plan on making comics. I'm learning much about how comics work on levels I've never even considered. I would argue that both books are essential (and fun) reading for anybody even slightly interested in comics. The other nonfiction work I'm reading on comics is a collection essays called Graphic Novels and Comics in the Classroom. It's been a thought-provoking read and has certainly given me some new ideas to improve my teaching of this art form. I'm still reading the comic book series Finder, which I recommended strongly a few weeks ago. It's brilliant. Since my son asked me to, I'm reading the best-selling novel Wonder. As always, I'm excited to start re-reading Pride and Prejudice again. We just started studying it this week in my classes. I never tire of this novel. On audible, I'm listening to The Mysterious Benedict Society. This book is a truly fantastic, delightful tale. I not only highly recommend the book, I strongly suggest you listen to it. The reader is one of the best readers I've ever heard. Do not miss this book. Even if you don't buy the audible version, listen to a sampling of his voice so you have it in your head when you read. I've NEVER made such a suggestion before. Trust me.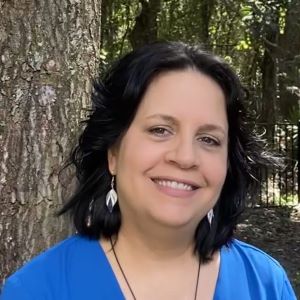 Kat: The best thing I read this week was John Scalzi's Lock In and its prequel Unlocked: An Oral History of Haden's Syndrome. This is a fascinating story about a future society where a subset of the world population is conscious but paralyzed. Marion and Terry and I are reviewing that together and will post it tomorrow. Also good was Ian McDonald's Out on Blue Six which is about a future society that is under control of a government who wants everyone to be happy and pain free. I also read two children's books: A Wonderlandiful World by Shannon Hale (reviewed here) and the latest novel in Marianne Malone's SIXTY-EIGHT ROOMS series, The Secret of the Key.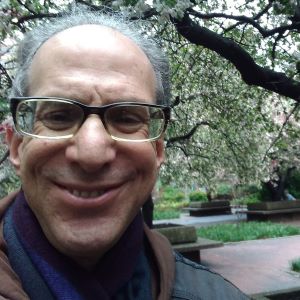 Sandy: Hi, all. I have recently plopped into our hopper a review for H.G. Wells' little-discussed novel Star-Begotten, a book I feel should be more well known. Currently, I am reading a sci-fi/fantasy/horror novel by Jules Verne, of all people, entitled Carpathian Castle. This book came out before Dracula and is thought to have influenced Bram Stoker in the writing of his classic novel….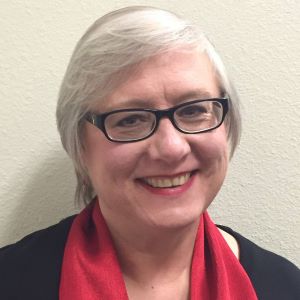 Terry: Having the flu this week has prevented me from doing much reading, but I did start Chimes at Midnight by Seanan McGuire (because her new OCTOBER DAYE book, The Winter Long, arrived and I wanted to read them in order). I also started Lauren Beukes's Broken Monsters, which is just as dark as her last book, The Shining Girls — and just as enjoyable.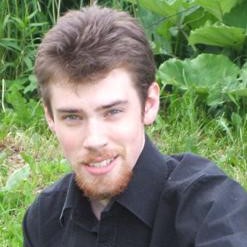 Tim: This week I finished up with Ransom Riggs' Miss Peregrine's Home for Peculiar Children. It was a great concept in origin, but I can't say I was overly charmed by its eventual realization. Everything just got a little too X-Men, somehow. If it had been the first or even the fourteenth time I've seen a YA novel about a group of kids with mysterious powers hiding from a world that fears them and fending off mysterious but conveniently monstrous nemeses, maybe I'd be a bit more enthusiastic. As is… eh. *Shrug* X-Men did it first (and better). I also finished Heroics for Beginners, which I quite enjoyed. It's fluffy comedy through and through, a winking and occasionally dorky spoof of fantasy tropes. Imagine a Mel Brooks send-up of fantasy lit, and you're on the right track. It doesn't have a lot of substance (barely any at all, come to think of it), but it is entertaining all the same. Finally, I went through Howard Pyle's Men of Iron this week, and found it a reasonably fun read. I still think The Merry Adventures of Robin Hood was probably Pyle's peak, but Men of Iron is a fairly engaging little knight story all the same, and would probably be a great book for middle-schoolers interested in medieval fiction.
Bill:   This week I read Acceptance by Jeff VanderMeer, the concluding volume in his fantastic SOUTHERN REACH trilogy, The First Fifteen Lives of Harry August, an excellent novel by Claire North, and Assail, by Ian Cameron Esslemont, the latest in his contribution to the MALAZAN series he shares with Steven Erikson (whose latest chapter in The Crippled God brought me to tears, again, as I revisited it for our reread of the series over at Tor.com). Finally, I also wrapped up listening to Stuff Matters, by Mark Miodownik, a thoroughly captivating and informative look at several important materials in our lives, such as concrete, glass, and paper. Beyond the content, the book was joyfully narrated by Michael Page.  Finally, I've just started Lock-In by John Scalzi, based on Terry's strong recommendation. So far so good . . .