This week, Peter Pan encounters the 21st century. 
Peter: I'm not happy. Not happy at all. I flew back to London and I went to find this generation's Wendy (whose actual and proper name, it turns out, is Riley. I thought that was a surname, then someone told me it's a boy's name. Now it's a girl's name. It's strange). At first she was going to come with me, but then she asked me if she could get cell phone reception. I didn't know, so she asked me if I had ever seen a cell phone tower in Neverland. Apparently she couldn't go if she couldn't use her phone. I don't even know what a cell phone tower is, and I don't see what's so wonderful about a phone. She showed me this game she had where you chopped up fruit with your finger. I told her in Neverland you could chop it up with a sword, and fight indians besides. She told me I ought to call them First Peoples. So I tried to tell her about how all her mothers and her grandmothers had come to help me with spring cleaning (and always would, so long as children are young and innocent), but  then her friend or something came out and told me I was a cis-gendered, patriarchy-propagating anachronism.
I don't really know what any of that meant, but they told me I'd understand if I went to someplace called tumblr. Only I can't find it on any maps, and it's been a week, and I'm really confused.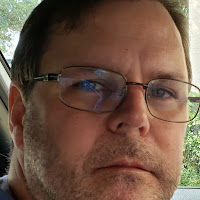 Brad: I've been re-reading Finder, which I reviewed yesterday. It's truly one of the best SFF books ever written, as far as I'm concerned. And even though it's a comic, I place it in the highest category of SFF that includes both novels and comics. I'm also reading The Strange Library by Haruki Murakami, The Getaway Man by Andrew Vachss (one of the most interesting authors of all time, I'm convinced), Main Street by Sinclair Lewis, Rough Neck by Jim Thompson, This Side of Paradise by Fitzgerald, Why Choose the Liberal Arts? by Mark William Roche, The Art of Thinking Clearly by Rolf Dobelli, and What Every BODY is Saying by Joe Navarro and Marvin Karlins. I just started re-reading A Room with a View, which I usually teach once a year because it's one of my all-time favorite novels (especially to teach). I finished The Pastures of Heaven by Steinbeck, and it's now a favorite novel. I talked my wife into reading Tam Lin, which I was also reading, and we both fell in love with the novel and finished it in only a few days. Inspired by a sixteenth-century ballad (included in the Kindle version), Tam Lin, by Pamela Dean, is a campus novel that tips into fantasy. I highly recommend it. I also recommend waiting to read the ballad until after finishing the novel in order to avoid spoilers.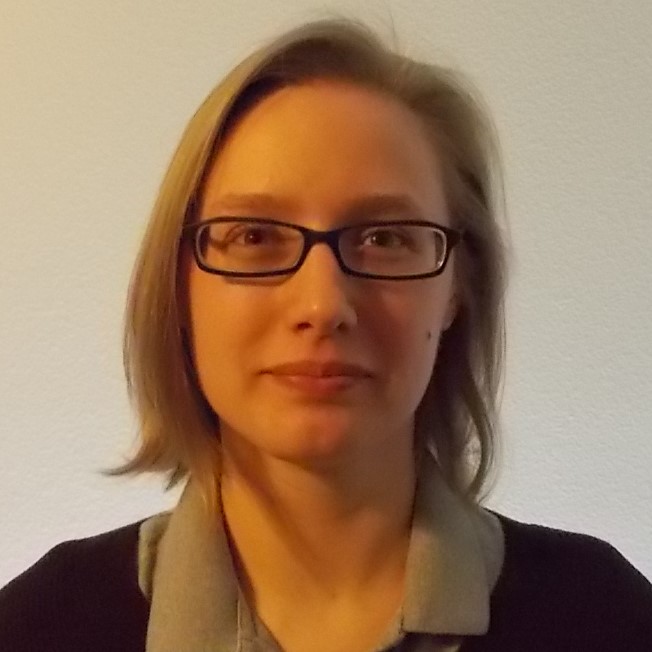 Jana: This week, I actually finished a book! (In defense of my unusually slow reading speed, nearly every book is at least 500 pages long. I don't care how compelling your narrative may be, 500+ pages is a LOT to get through.) I finished The Sleeping King, by Cindy Dees and Bill Flippin, and should be posting a review shortly. I'm still working through the others, and I've vowed not to start anything new until they're finished. My hope is to finish Twelve Kings in Sharakhai, from Bradley P. Beaulieu, next. Wish me luck!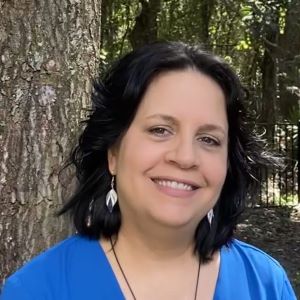 Kat: I'm still finishing up all those series I started, but I'm also working my way through the hundreds of unread audiobooks I own at Audible, staring with the shortest first (that way I feel like I accomplished more, but also because these short ones can be mentioned in our new Short Fiction Monday column). So, here's what I got done this week: The Jester by Michael J. Sullivan, Glitch by Hugh Howey, Dragon Winter by Judith Tarr, Clockwork by Philip Pulllman, Mitosis by Brandon Sanderson, People of the Crater by Andre Norton, Ajax Penumbra 1969 by Robin Sloan, Undead and Unreturnable and Undead and Unpopular by MaryJanice Davidson, John Golden: Freelance Debugger and John Golden & the Heroes of Mazaroth by Django Wexler. The best thing I read was the 21 stories by Isaac Asimov in the collection Robot Dreams. Lastly, I read the non-SFF book Raney by Clyde Edgerton after Brad recommended it to me. It's about a couple who gets married in the 1970s in Georgia. He's a liberal Episcopalian academic while she's a conservative Free Will Baptist. The conflicts they have are amusing, but I just couldn't understand why they got married in the first place. I'll always remember Raney, but I don't love it as much as Brad does. (Sorry, Brad!)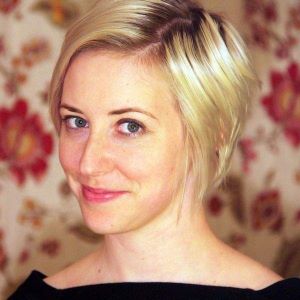 Kate: This week on my commute I've been listening to–and loving—Salman Rushdie's new book, Two Years, Eight Months, and Twenty-Eight Nights. It is fantastic in the truest sense of the word, mingling events of our real-life world into that of a giant war that breaks out between the djinni of Fairyland. I'm also reading Elizabeth Bear and Sarah Monette's upcoming book, An Apprentice to Elves, the third in their ISKRYNE series. I picked this up for the title and did not realize this was part of a series, so getting into it has been a bit of a slog–a lot of names and world-building details that are taken for granted rather than introduced slowly–but I'm still enjoying it. It's a story about wolves and men and elves in a vaguely Scandinavian world–what's not to like?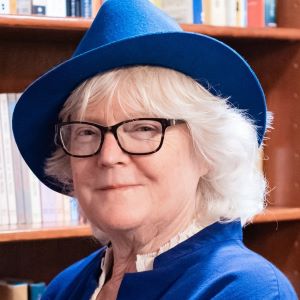 Marion: I finished up the dieselpunk anthology, (long!) and the Ellen Datlow anthology Monstrous. A review will follow. I read Margaret Atwood's story collection The Stone Mattress; Nine Wicked Tales as a palate cleanser. In her Afterword, Atwood talks about the use of word "tale" to differentiate from a "story" – because a story can be factual and everyone agrees a "tale" is fictional. Anyway, these are good to great, with one story that I didn't love as a story but which captivated me with an updating of Charles Dickens's Miss Havisham. The three linked stories of Alphinland were interesting too, but the first one, with that title, was the best. Then I read Genevieve Valentine's new book Persona in one sitting! I won't say "gulped it down" but if it had been a milkshake I would have had brain freeze.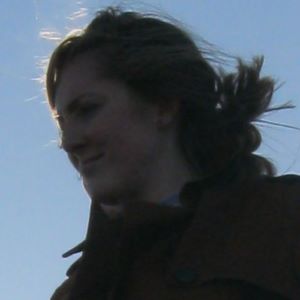 Rachael: This week I finished David Mitchell's The Thousand Autumns of Jacob de Zoet and begun a book of a very different tone, Grasshopper Jungle by Andrew Smith. It's about an invasion of giant praying mantises (manti? mantes?). It's weird and awesome. Review in the pipeline.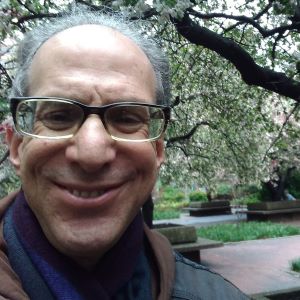 Sandy: Moi? I have just finished reading what is believed to be the very first alternate-world sci-fi novel, Francis Stevens' The Heads of Cerberus (1919), and hope to get a review for this one out sometime next week. Next up for me, I believe, will be a novel from another female writer of "dark fantasies" of the early 20th century, The Undying Monster: A Tale of the Fifth Dimension (1922), by Jessie Douglas Kerruish. I greatly enjoyed the 1942 film that was made from this source novel, so thus have high hopes for the book itself…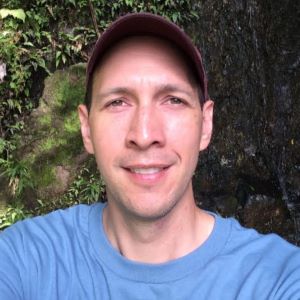 Stuart: This week I finished Ursula K. LeGuin's The Left Hand of Darkness (1969), which I was glad to find is still as deep and powerful as I remembered from high school days (see review). I'll be also be reading her other masterpiece, The Dispossessed (1974), fairly soon. In the meantime, I embarked on my Robert Silverberg journey (prompted by the glowing reviews of Sandy and Kat), finishing two on audiobook, Downward to the Earth (1969) and Nigthwings (1969). Downward to the Earth is an absolute masterpiece (see Sandy and Kat's reviews), so nothing I can add there. As for Nightwings, it was exotic and well-written, but I found a surprising number of plot similarities with Roger Zelazny's This Immortal (1965), which I thought was a superior work. Both depict a far future Earth populated with the remnants of a once mighty human civilization, but now reduced to a backwater tourist destination for powerful but condescending aliens. Could this be pure coincidence? I've also read the first third of Gene Wolfe's The Fifth Head of Cerberus (1972). It is mysterious and intriguing and requires your full attention.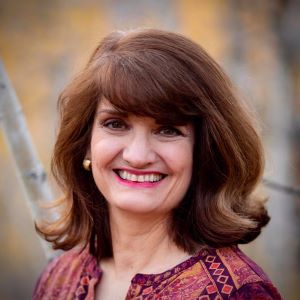 Tadiana: This last week I spent most of my time reading some non-SFF books, including Mary Stewart's Airs Above the Ground, Dorothy Dunnett's Pawn in Frankincense (the 4th book in her amazing LYMOND CHRONICLES historical fiction series, set in Europe in the 1500s), and John Steinbeck's East of Eden. That last one is going to take me a little while, but I've wanted to read it for a long time. My real-life book club has chosen it as this month's read, finally giving me the impetus to take it on. I've also begun Gregory Funaro's Alistair Grim's Odditorium, a middle grade magical fantasy, which has been very likeable so far.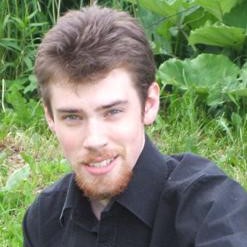 Tim: This week, I reread Robert Jordan's The Eye of the World. Why? To be honest, I don't know, but this weird compulsion to spontaneously reread old and not particularly cherished books is one of the reasons my library has become so unwieldy over the years. The experience was actually a bit different than I remember, probably because I view the text from a more critical place than I did when I was younger. It brought to mind some interesting thoughts on WHEEL OF TIME in specific and the collapse of the "LotR spinoff" fantasy in general. That isn't to say the text was illuminating, exactly. More a lens than a light source.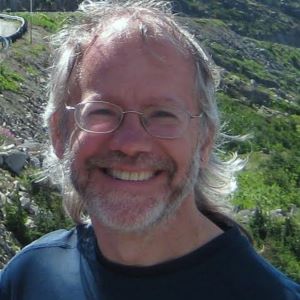 Bill: This week I read Zen Cho's Sorcerer to the Crown, a book that I thought handled the thematic elements better than the narrative ones and Ragnarok by Walter Simonson, a nicely intriguing post-end-of-the-Norse-world graphic that has me wanting to read more. Sticking with the Norse theme, I also enjoyed Ivory Vikings: The Mystery of the Most Famous Chessmen in the World and the Woman Who Made Them by Nancy Marie Brown, which uses the discovery of the 12th Century Lewis Chessmen on the Outer Hebrides to offer a fascinating and wide-ranging tour of the Viking Age. And not so Nordic, but still a bit cool and removed was Among the Ten Thousand Things by Julia Pierpont, a novel that I enjoyed and absolutely no one else in the book club did.