This week, Red Sonja addresses the question on everyone's mind.
Red Sonja: In point of fact, yes. It does chafe. And it's freezing cold in any weather, and blazing hot in sunlight. It's awful. You can all stop asking me about it now. Also about why I keep wearing it. It's a laugh, isn't it? It's an impression. And it distracts feeble-minded men. Sometimes. And, and, it's a talking point, right? It makes me better-known. All publicity is good publicity, especially for a mercenary. It's all… it's…
… I'm terribly lonely.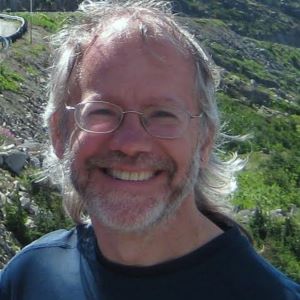 Bill: Grading lightened up this week (for another 12 hours or so), this was a good period of time for quantity of reading, if a mixed one for quality. In order of preference:
Harvest by Jim Crace, a Man Booker Short-listed novel (my most reliable literary prize) that I liked quite a bit—wonderful voice, sharply vivid language of nature and place.
Redshirts by John Scalzi: Having read one Trek parody I had to read the other.  I enjoyed this one more, even if I thought he wrote past his ending somewhat.
Willful Child by Steven Erikson:  a parody of/homage to Star Trek that was hit and miss in terms of success
Constellations by Nick Payne. A play based on the multiverse. Somewhere, another me probably liked it better.
Faithful and Virtuous Night: Poems by Louise Gluck, which was a bit disappointing, though it had its wonderful moments
The Language of Houses by Alison Lurie: a non-fiction look at what architecture reveals about individuals and cultures. Well, at least I was expecting something like that based on its description. Instead I got nothing but banal, pedestrian observations that could have been made by my 12-yr-old son when he wasn't thinking too hard (yes, I'm bitter).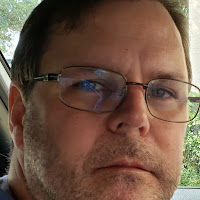 Brad: This week I've been addicted to audible and have been listening to Professor Michael Drout's excellent lectures on the liberal arts in the Modern Scholar Series. It's called How To Think: The Liberal Arts and Their Enduring Value. It's the best, most concise history of the Liberal Arts I've ever encountered. It also addresses the main questions about and objections to Liberal Arts. If you are at all interested in the Liberal Arts, this series is a must. It goes well with my continued readings in the areas of college reading, writing, and research that I've mentioned before. I've also continued to listen to Superman is Jewish?. Readers on this site would be interested in the argument put forth in this book about why Jewish writers are drawn to the premise and conventions of the science fiction genre much more than to those of fantasy literature. If I get around to reviewing this book, I'll make sure I discuss this insightful argument. As for comics, I've been reading issues of Crime Does Not Pay, the first crime comic book in the United States (not the first crime comic STRIP, however). Crime Does Not Pay dates back to the early 1940s and features true crimes that actually aren't that true! Also, I've found some excellent science fiction stories put out by EC in the first half of the 1940s. I hope to review some of these stories soon. They provide solid evidence that comic books were maturing along with pulp fiction up until 1955, when the Comics Code Authority put EC out of business. EC's MAD was all that survived since it ceased publication as a comic and became a magazine with its 24th issue. I've also been rereading Harvey Pekar's American Splendor, a favorite series of mine. I wanted to reread it after I saw him interviewed on Comic Book Confidential, a great documentary because it focuses on non-superhero comics. I highly recommend it. I also watched again the three-part PBS special Superheroes: A Never-Ending Battle (available on Netflix and Amazon Prime right now, by the way). Finally, I started reading a play called The Lady in Question since it will be performed by the drama students at Oxford College next weekend. It was another fun-filled week of extremely varied reading!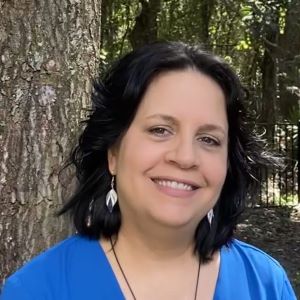 Kat: I've kept my promise to myself so far. I've declined all new books offered by publishers and have remained on my quest to catch up with or complete all the series I've already started. To that end, this week I re-read Madeleine L'Engle's A Wrinkle in Time so I could read the other books in her TIME quintet (which I've never read). I'm listening to these on audio with my 12 year old daughter, who's also enjoying them. In addition, I read books 3 – 7 of Jennifer Estep's ELEMENTAL ASSASSIN series: Venom, Tangled Threads, Spider's Revenge, By a Thread, and Widow's Web. This series is not very well written (which becomes more obvious the farther you get into it), but it's entertaining nonetheless.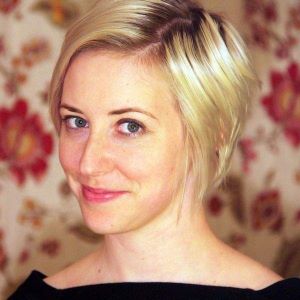 Kate: This week I've been reading William Gibson's The Peripheral, which is really fun. I've finally reached that point of no return, where things are beginning to make sense and the larger world is coming into focus. I've also been listening to Crossroads of Twilight by Robert Jordan on audio. This is my second time listening to it; despite my love/hate relationship with Jordan, I just can't help myself. Finally, I'm also re-reading The Girl Who Circumnavigated Fairyland in a Ship of her Own Making by Catherynne Valente, and loving it just as much as the first time. 

Ryan: I've mostly been reading with my students lately. I borrowed and read Gary Paulsen's Hatchet from my classroom library. I've been meaning to read it so that I can better recommend it to students for years. I found that I greatly enjoyed it even if it was originally written for young teens. I also read and enjoyed Jeanne DuPrau's City of Ember, which I'll hopefully be able to add to the classroom library next year. I finished re-reading Kurt Vonnegut's Galapagos with my Post-Apocalyptic Literature students (we start on Cormac McCarthy's The Road next week). I'd forgotten that Vonnegut seems to predict the iPhone. Last but not least, Odysseus is about to return to Ithaca. Hopefully, all is well there.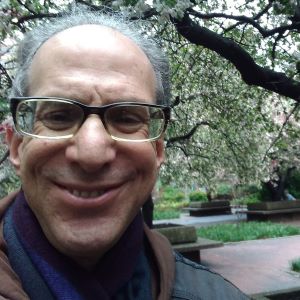 Sandy: Just this morning on the NYC subway, I finished Dennis Wheatley's spellbinding Black Magic thriller of 1948, The Haunting of Toby Jugg, and hope to get my enthusiastic review for this one out sometime soon. In the meantime, I have just plopped into our hopper a review of the mind-blowing Henry Kuttner & C. L. Moore novel The Time Axis, also from 1948, which I found a little too way-out for my tastes, but quite readable, nevertheless….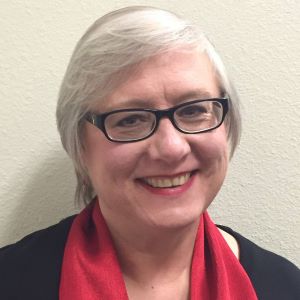 Terry: I've been getting ready for a concert of the Sacramento Women's Chorus, so between rehearsals, a voice lesson, and trying to memorize all those words — as well as practice a little law — I haven't done much reading this week. I have, however, been enjoying the heck out of the October issue of Nightmare Magazine, a double issue with the theme, "Women Destroy Horror!" Great stuff; I've especially enjoyed a Tanith Lee reprint that I've never come across before.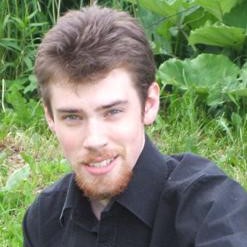 Tim: This has been a bit of an odd reading week — I started out continuing Mr. Penumbra's 24-hour Bookstore, but then I got sidetracked into reading a mystery called Finding Camlann, by Sean Pidgeon. I'd only gotten through a few chapters of that before I found myself sidetracked again, this time by Jane Austen's Persuasion. I actually managed to (re)read the whole of Persuasion, at which point I went back to Mr. Penumbra… for about five minutes, until I realized I still had Danielewski's House of Leaves unread and moved over to that instead. Perhaps it's the Halloween season (which always puts me in the mood for something more creepy and fantastical), but I just can't seem to settle down with anything. Ah well — there's always next week.