This week, a big thanks goes out to Marion, for finding this truly spine-chilling tale from Mina Murray…
Mina: From the Journal of Mina Murray:
I grow worried about my dear friend Lucy. Late the other night I heard a door slam. I went to my window and beheld Lucy in the moonlight, clutching a paper-wrapped package to her bosom. In the light of the nearly full moon I could clearly see that the package held three books. For my friend to read one book would be a marvel; to read three would be a seven-days' wonder. When I went to her room the next morning, I could find no sign of the tomes. At breakfast, Lucy munched on a kipper and asked, in a dreamy way, if Count Dracula "sparkled in the sunlight." I reminded her that sunlight was anathema to that fiend. Later, she wondered aloud if Dracula could be persuaded to vegetarianism, a word I had never heard before. But this is not the most serious sign. Seeing her drooping over her writing desk, when she went to nap that afternoon, I ransacked it, and found a scrap of foolscap with "Lucy+Edward 4Ever" written over and over in her fine, clear hand. What madness is this? I must notify Dr. Van Helsing immediately; I fear the worst.

Alix: This week has been busy in the print, digital, and physical spheres of my life. First, I did my first WWWednesday post and really enjoyed it. I also finished and reviewed Delia's Shadow, and started reading the recent World Fantasy Award winner, Alif the Unseen. And it's fabulous. Islamic religious mythology, digital security and hacktivism, and modern geopolitical realities? This is the fantasy novel I didn't know I was waiting for. In non-book news, I also got a new curriculum-writing contract, hung a lot of drywall very quickly, and discovered an artsy new liquor called Root made from birch bark and black tea which tastes like root beer but is actually 80 proof so I'm going to lay down in a dark place for the next week or so.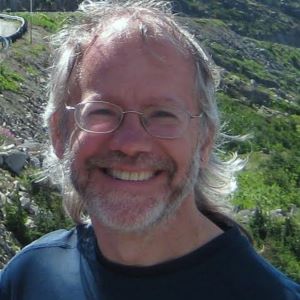 Bill: This week I read Mage's Blood by David Hair, a somewhat too-sprawling epic that mostly entertained, leaving me interested in seeing book two in the series. I also read about a third of the stories in Superstories of Heroes and Villains edited by Claude Lalumiere. As usual with collections, it's been a mix, but standouts included "Ubermensch!" by Kim Newman (Superman landing in pre-Nazi Germany rather than the fields of Kansas) and "Trickster" by Steven Barnes and Tananarive Due, a wonderfully paced and voiced story set in Africa some years after the end of the War of the Worlds.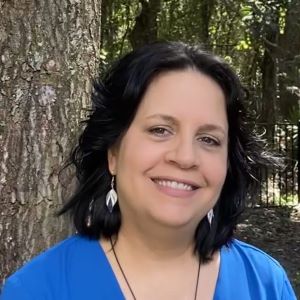 Kat: Against my better judgment, I continued on with P.C. and Kristin Cast's HOUSE OF NIGHT series this week, reading books four and five, Untamed and Hunted. Untamed was merely unpleasant but Hunted was atrocious. I was trying to get through this series as a service to readers (and I've been downloading them for free from my library, so it's not costing me anything) but I'm really suffering and I guess I don't really see the point of torturing myself further. If anyone cares about my opinion at all, they'll never get to book six, and if they don't care about my opinion, then why should I write a review? That's where I'm at right now. If you see it differently, let me know. Other than that, I read the delightful In A Witch's Wardrobe, book four in Juliet Blackwell's WITCHCRAFT MYSTERY series. Fellow Americans, I hope you all have a wonderful Thanksgiving holiday!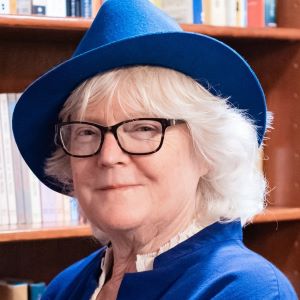 Marion: I didn't get a lot of reading done this week. I did finish up The Daylight Gate, by Jeannette Winterson. The book was reviewed as a horror novel, but I'm not sure that's what it is. It is horrifying, certainly, but this reimagining of an infamous seventeenth century Lancashire witch trial is more like a cross between historical fiction and dark fantasy. It's a bit bleak; anyone who knows anything about the Lancashire witches knows what's going to happen at the end. It's like watching Titanic.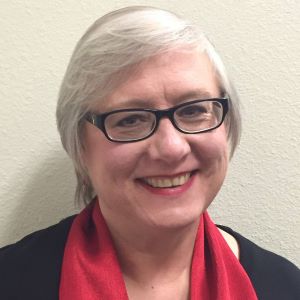 Terry: It's been a bad week in a whole host of ways, but as the song goes, I'm still here. I finished John Shirley's Doyle After Death, which made a very nice distraction from the worst of the week's goings-on. I'm also reading Dark Visions, Volume One, edited by Anthony Rivera and Sharon Lawson; the Jonathan Maberry story that leads off is quite fine. I've found a new magazine I didn't know about, which I hope to review Monday:  The Colored Lens. It seems amateurish, which I suppose makes sense given the $20 per story payment offered, but it's not a bad place for new writers to flex their muscles a bit. I've started Bloodstone by Gillian Philip, the sequel to Firebrand; as I liked Firebrand quite a bit, I'm hoping this book with be good as well.  Finally, last night I started A Dance of Cloaks by David Dalglish. I've read too little to have any opinion, but I will say that, after reading the prologue and the first chapter, I want to keep reading — and that's a good sign.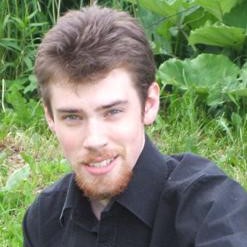 Tim: This week I was mostly bogged down in work, so I once again got very little reading done. Treasure Island by Robert Louis Stevenson and Lady Audley's Secret by Mary Elizabeth Braddon have been this week's novels (thus far). Both were engaging. Otherwise, I just picked up a book today in a second-hand shop simply because it seemed so fascinatingly, hilariously over-the-top: Valdar the Oft-Born: A Saga of Seven Ages, by George Griffith. I have no idea what this is, or in fact why this is. The first sentence takes up half the first page and rambles on and on about London being a "Babylon of the world-lords" and how the earth awaits the sun like a bride-groom and Baldr the Good is on his way and so on. I could probably find out what this is about with a web search, but that would spoil the fun. Right now, it's just bizarre and amusing.