This week, Red Sonja again. Yeah, I don't know.
Red Sonja: A duke contracted me this week (good thing too — I was almost back to turnips three meals a day) to find his daughter, who had apparently been abducted by a dragon. I've never been exactly clear on why dragons want girls (if they're not going to just eat them), or in fact how they always seemed to latch onto a nobleman's daughter. Did a bit of digging and it turns out she went of her own accord. There's apparently some kind of thriving subculture of bored (read: rich) girls writing about romance with dragons, and dragons turning into particularly studly men, and that sort of nonsense. So anyway, dropped by the cave, had a chat with the dragon. Nice bloke, couldn't be happier to get rid of the girl. Unfortunately, the little idiot spotted a vampire when we were halfway back and decided to elope, so now she's quite a bit paler and breathing corpsebreath right against the back of my head. She didn't get covered with any blood while I was pounding in the stake, though. Oh no, that was all me. Little crusty flakes of it drop off every time I blink too hard. Hate this kid.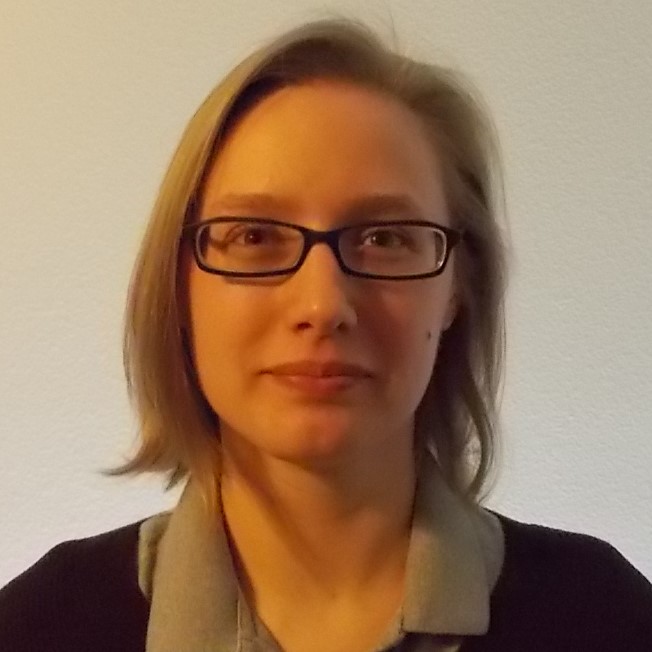 Jana: I've been too busy this week to get any serious chunks of reading time, so I'm still working on The Gracekeepers, by Kirsty Logan, and Uprooted, by Naomi Novik. (They're both really good, though, so please don't take my slowed reading speed as an indicator of quality!) Also, did you know that Ann Leckie has a bibliography section on her blog, where you can read much of her published short fiction? I highly recommend "Night's Slow Poison," which is a small piece within the larger Imperial Radch universe, and "Maiden, Mother, Crone," a lovely story about inherited witchcraft and familial bonds. Leckie was kind enough to bring this to my attention on Twitter, and I'm passing it on in case anyone else is in the same boat I was in: adrift in a sea of sadness, waiting until October for Ancillary Mercy.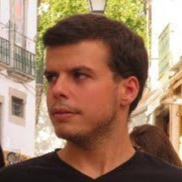 João: Still reading Stephen Donaldson's Lord Foul's Bane because there were some days where I had to pull all-nighters to finish a Computational Physics project and didn't have the mental acuity to read Donaldson's lyrical, but complex, prose. Still think it's a great book though. Have also gotten an early copy of Aliette de Bodard's upcoming The House of Shattered Wings, which I am very excited to be able to read.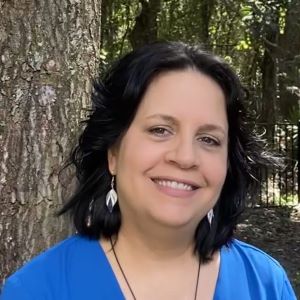 Kat: Still trying to catch up or end all the series I've previously started, I finished off four this week. Tokyo Raider is the last audio short story inLarry Correia's GRIMNOIR CHRONICLES. I think there will be another trilogy set in this world in the future, but for now I'm caught up. All is Fair, the last book in Emma Newman's SPLIT WORLDS trilogy was kind of dull for me because I never really connected to any of her characters (which is why I never finished it before now). Fiendish Schemes is K.W. Jeter's sequel to his steampunk classic Infernal Devices. Jeter is an acquired taste, I think, but I'm a fan. Today I should come to the end of The Rebirths of Tao, the final book in Wesley Chu's fun TAO series. Next week I plan to complete two more series, but there are so many more to go!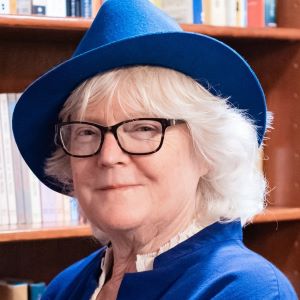 Marion: I read all of the shortlisted novellas for the Hugo Award this week. That was disappointing. I finished up The Fold, by Peter Clines, which comes out early next month, and enjoyed it. A review will follow. I had never read Cetaganda, an early Miles Vorkosigan story by Lois McMaster Bujold, so I finally dove into it.  It's dated, but still good fun. I went to a book event on Wednesday and picked up Giallo Fantastique, a crime/horror anthology published by WordHorde, and I've read one or two of the very creepy short stories in there. As I look at the list it seems light and eclectic, with the novellas functioning as a black hole in the week.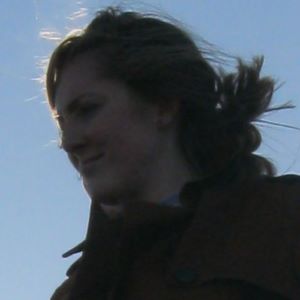 Rachael: This week I finished Reaper Man (review in the pipeline) and picked up an old favourite: Good Omens. I also went old school (we're talking almost 3000 years here) and read Homer's Odyssey, a story about gods and nymphs and giant man-eating whirlpools, which I guess makes Homer the great-great…………great-grandfather of fantasy.

Ryan: This week, I began Neal Stephenson's Seveneves. I also have bookmarks in Emmi Itäranta's Memory of Water and Kim Stanley Robinson's The Years of Salt and Rice.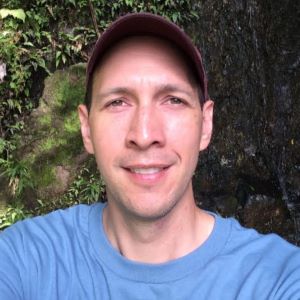 Stuart: This week I listened to two books I've been meaning to read for over two decades, Stanislaw Lem's Solaris and Anthony Burgess' A Clockwork Orange. Both books were excellent and thought-provoking, and of course I included film comparisons in my reviews of them. In particular, the narration for A Clockwork Orange by Tom Hollander was brilliant.
I also finished off
William Goldman
's
The Princess Bride
, which was fun but the framing narrative dragged on too much after the central story ended. I also started 
Neil Gaiman
's
Stardust
(loved the movie) and 
Iain M. Banks
'
Consider Phlebas
, the first book in his Culture series, which I last read over 20 years ago.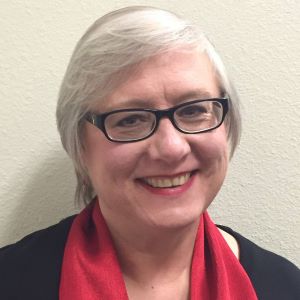 Terry: It's been a heavy work week, so reading has been hard to come by.  Still, I've made it through the Nebula-nominated novellas.  Watch this space for my review and my pick for the honors.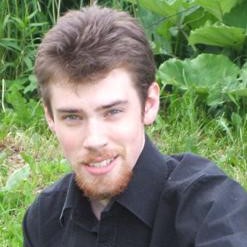 Tim: This week, I listened to some of Isaac Asimov's Foundation. I'm finding it fairly enjoyable, although to be honest other "masterwork sci/fi" novels I've listened to have struck me as more engaging. Maybe it's just the era in which Asimov was writing, but I find myself rolling my eyes a bit as a psychologist mathematically proves the imminent destruction of a galaxy-spanning Empire on a pocket calculator (in seconds). It's not that Asimov isn't a dynamic author and worth reading, it's just that the ideas just feel more about Gee-Whiz scientific daydreaming than the more politically focused "what has humanity wrought?!" stuff to which I guess I've become more accustomed. My reaction is actually a little alarming, as I've always regarded the hard/soft sci-fi division as silly. Or at least I thought I did. Huh.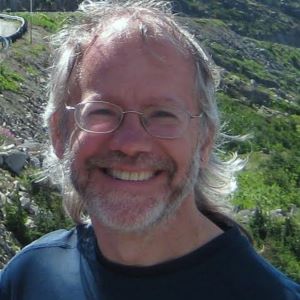 Bill:Missed last week's, so the past two weeks I read:
Fahrenheit 451 by Ray Bradbury: reread for our next book chat. Still stands up as it always does for me.
Shadow Show: All New Stories in Celebration of Ray Bradbury — a good ratio of excellent/good to "meh"/weak stories by various authors. Several standout ones that make it worth the read alone (by Alice Hoffman, Joe Hill, Robert McCammon and Neil Gaiman)
The graphic adaptation of several of the stories from the original. Disappointing, though Hoffman's story makes it close to worth it by itself (though it, and Joe Hill's — especially his — are much stronger in their original incarnations)
Shadow by Will Elliot: a disappointing follow-up to his The Pilgrims
Citizen of the Galaxy graphic adaptation: also disappointing, mostly do to being far too rushed with abrupt shifts
The Boy Who Lost Fairyland by Catherynne M. Valente, hmm, "disappointing" was the word of the month I guess. This I though was the weakest in a series that started quite strong
When the Heavens Fall by Marc Turner. As my review tag line said —too much fighting, not enough characterization, so yes, "disappointing.
Trial of Intentions by Peter O'Rullian: I like what he's trying to do here, what he could have done here, but the execution is off and one storyline is just infuriating. Though I'll stick with it to book three probably (maybe).
Apparently, save for the Bradbury anthology, I had to go outside the genre to not be disappointed:
Rain by Cynthia Barnett: a mostly engaging, informative, if a little too stretched look at something most of us take for granted until we get too much or too little of it
Dear Mister Essay Writing Guy by Dinty Moore, a breezy, funny, and at times useful (though mostly funny) series of questions posed by non-fiction authors and answered by Dinty Moore via a direct response and then an applicable essay of his own
Great American Prose Poems ed. By David Lehman: most didn't do it for me, but several were fantastic