This week, Peter Pan confronts slightly changed attitudes toward death in children's fiction.
Peter: Children are wimpy these days. I met a few in the park this week, and I went ahead and told them all about my adventures. It was all going fine until I mentioned that I'd killed a pirate. So one of the boys said I hadn't, so I said I had, I really had. The rest of them acted like they didn't believe me, so I went ahead and explained how I stabbed him up under the ribs and he bled out a few minutes later. Then they all got pale and ran off. I don't understand it. In the old days, they would've just said "how ripping" and let me get on with the story.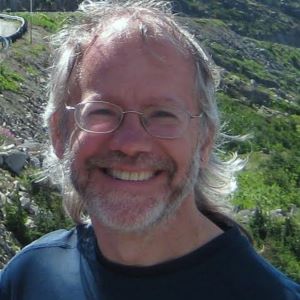 Bill: This week I read the Vacation Guide to the Solar System, an engagingly informative non-fiction tour of our nearest planets in a unique format by Olivia Koski and Jana Grcevich. I also was pleasantly surprised by the Avengers vs. X-Men Collected Edition, especially the tongue-in-cheek ones at the end. Beyond those it was a pretty frustrating week of reading, led off by The Regional Office is Under Attack by Manuel Gonzales, which took one step back for every step forward. I was also disappointed in New Boy, Tracy Chevalier's entry in the Hogarth Series, which asks authors to retell a Shakespeare play in novel form. She's one of my favorite writers, but I didn't think her translation of Othello to a sixth-grade classroom worked (believe it or not, she had me until about the 20% point). I didn't care for either the play I read this week (The Realistic Joneses by Will Eno) or the collection of poetry (The Tracks We Leave by Barbara Hyett). And Seanan McGuire's Every Heart a Doorway just infuriated me; my poor family had to listen to a ten-minute rant on the ways in which it failed basic storytelling (yes, yes, I know I'm in the minority on this). Media-wise, my son and I finally got to Guardians of the Galaxy 2 which we both liked, if not quite as much as the first, though its last segment was seriously moving and had me choked up more than once. At home, we watched and thoroughly enjoyed the classic giant ant film Them (part of TCM's Creature-Feature Thursdays), An American Werewolf in London, and episode three of season one of Black Mirror. And finally I thought Marvel: Agents of Shield wrapped up a pretty good season nicely. I find the show mostly just OK, but I'm glad it was renewed, though I'm looking more forward to their fall replacement: The Inhumans.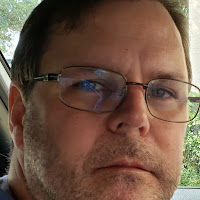 Brad: I just started rereading Moby-Dick, which I last read in graduate school. I felt a little old when I realized that was a quarter of a century ago! Anyway, I'm enjoying it as much as I did the first time. Thank goodness nobody made me read it in High School or College. I don't think I would have been ready to enjoy ALL of the chapters. I also am rereading Wayne C. Booth's The Company We Keep, which is my favorite work of literary theory. It's on the importance of improving the types of ethical criticisms we employ when talking about books (since we can't avoid talking about ethics and fiction, my area of study). In comics, I've been enjoying rereading old Vertigo titles like American Vampire, The Doom Patrol, Black Orchid, and The Swamp Thing. I have trouble sticking with any one title and tend to hop from one title to the next between each issue or two. Finally, I am reading for the first time Seekers Into the Mystery, an excellent graphic novel that has just been reissued by Dover, who has been reissuing many great titles that are no longer in print, several of them once Vertigo titles.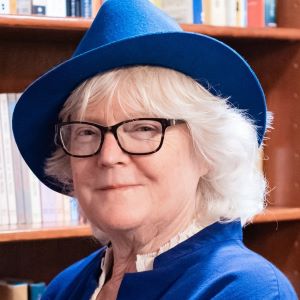 Marion: I really enjoyed Christopher Buckley's funny, picaresque irreverent 16th century "caper" book The Relic Master. Buckley did a lot of research about the trade in holy relics, the "argument" between a corrupt Catholic church and a reforming Martin Luther, and 16th century European geopolitics, but all that detail is worked into the story in a way that doesn't slow the action. And V.E. Schwab's fantasy novel A Darker Shade of Magic delighted me. Thanks to Terry Weyna for suggesting her!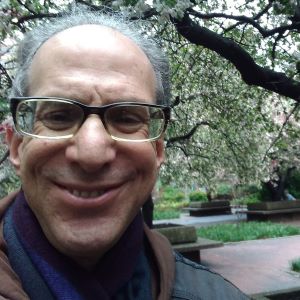 Sandy: Moi? Having recently finished three books by Philip K. Dick, three by Clifford D. Simak, three by Eric Frank Russell and three by John Wyndham, I am now endeavoring to read three by the great pulpmaster Edmond "The World Wrecker" Hamilton, as my little "triplets" project continues. Thus, I am now reading his very belated sequel to the 1949 classic The Star Kings; the fix-up novel entitled Return to the Stars, which came out a good 20 years later. I hope to have a review of this one ready for you very soon…

Skye: I've slowly gotten back into reading over the past couple weeks, having fallen out of the habit in some unfortunate circumstances.My status update is rather short because although I have been reading I haven't been reviewing as much as I'd like, though I'm working diligently on a review of Nebula Nominee Borderline by Mishell Baker in particular. As far as characters go, Borderline is rather close to what I've been up to lately: namely, adjusting some of my lifestyle choices to better account for and support my mental health. That's been my main endeavour these past few weeks/months, but in that time I have chipped away at a few reviews that I will finish up soon!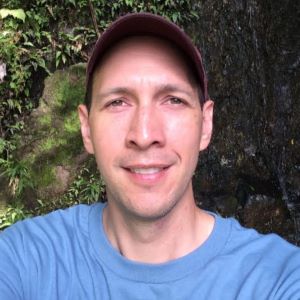 Stuart: The previous week I finished Viriconium (2000) by M. John Harrison and needed some lighter fare to clear the palate and the second book in Dennis E Taylor's BOBIVERSE series, For We Are Many (2017), was the perfect solution. It was great fun and is available in Kindle & Audible for the combined price of $6.98, so go out and get it! Sometimes you just need some snarky American space opera that doesn't take itself overly seriously to perk up your mood. Having read that, I was now ready to tackle the more serious and highly-praised The Traitor Baru Cormorant(2015) by Seth Dickinson, which so far is complex, intelligent, well-constructed, and the main character is a royal accountant! That's pretty cool, and I'm learning a lot.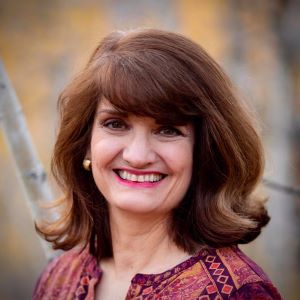 Tadiana: Since I last checked in three weeks ago, I've read some great books, both speculative and mainstream. Some of them I've even managed to write reviews for! My favorite SFF reads: Roses and Rot by Kat Howard, a magical fantasy set in our contemporary world; Black Dog by Rachel Neumeier, an excellent YA shapeshifter adventure (review pending); Fate's Edge and White Hot by Ilona Andrews (ditto). I'm currently reading the advance reader copy of Wildfire, the third book in Ilona Andrews' HIDDEN LEGACY series. My most memorable mainstream reads were A Gentleman in Moscow by Amor Towles, and a reread of The Unknown Ajax by Georgette Heyer, a delightful comedy of errors with just a little romance.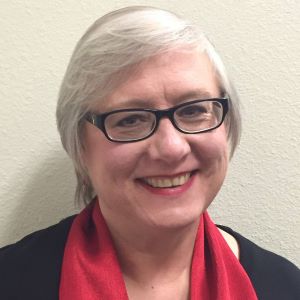 Terry: I finished Joe Hill's The Fireman, and was so impressed with it that I immediately started reading my galley of Strange Weather by the same author, a collection of four novellas. I've finished the first of them, and it was excellent. I'm also reading Burned by Benedict Jacka. I'd somehow fallen out of reading this series, but now that I'm back in it, I'm finding this novel as delightful as the first six books. I'm still reading Cherie Priest's Maplecroft and Angela Slatter's Sourdough and Other Stories. I'm traveling back and forth from California to Illinois this week, and having so many books at my fingertips is really a blessing! Until, of course, you find that you've read until 2:00 a.m., thinking it was only midnight because your Kindle hasn't updated to Central Daylight Time and is still giving you a Pacific Daylight Time readout.  Oh, well, that's why they invented naps, right?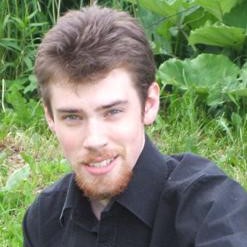 Tim: This week, I got into a variety of works. I began reading Kij Johnson's The Dream-Quest of Vellitt Boe (very good so far), but also worked on Elizabeth Hand's short story collection Errantry (excellent). Finally, I began listening to Leviathan Wakes, first novel in THE EXPANSE series by James S. A. Corey (fun). It's been a pretty good week.