Seasons change, years change, but good old Drizzt remains a constant.
Drizzt: This week I had occasion to attend a most doleful event. 'Twas a celebration of the life of Regis, a dear friend. I brought my dear panther Guenhwyvar, and she may have applied herself a touch too forcefully to a tray of hors douerves, but elsewise, the wake was conducted with solemnity befitting such a noble life and such a tragic demise. Each of us rose to speak of our great affection for Regis and the many delightful hours spent in his company (though, curiously, I noticed that all eulogies but mine tended toward brevity — perhaps some memo was lost in the mail).
Ah, but here we come to the most tragic hour of the tragic day. I rose to give my speech. I waxed eloquent, my friends, I confess it. Many a tale did I recall, many a happy hour recollect. My audience was enthralled. Some went so far as to close their eyes and relax, as if in deep meditation on the profundity of my words. I was reaching the very apex of my recollections, and I must own, weeping a bit in the throes of recitation, when who should appear from the other extremity of the hall… but Regis himself! Yes, he had not the simple courtesy to wait until I was finished with my oration before affecting his resurrection. Why do these things keep happening to me?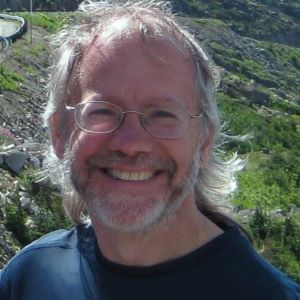 Bill: This week I read: Unwrapped Sky, by Rjurik Davidson, which I thought didn't quite meet its potential. Authority, by Jeff VanderMeer, which did and thus is going on my top ten list of the year. Skraelings, by Rachel Qitsualik-Tinsley and Sean Qitsualik-Tinsley, a young middle grade book. Set in an intriguing Inuit setting, it felt more like a short story, but it had its moments. Nothing: Surprising Insights Everywhere from Zero to Oblivion, a collection of science articles on, well, nothing.  Enjoyable enough but a bit too diffuse an organization and not surprising enough. Saga Volume 1   by Brian K. Vaughan (author) & Fiona Staples (illustrator), on the advice of our esteemed comic/graphic expert Brad.  If it weren't five a.m., I'd be picking up Volume 2 right now.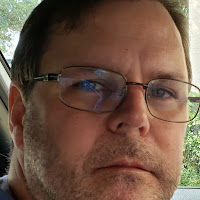 Brad: This week I've been reading To Be Continued: The Collected Stories of Robert Silverberg, Volume One and Silverberg's Science Fiction 101: Exploring the Craft of Science Fiction. Science Fiction 101 is an anthology of short stories that influenced Silverberg, and the book includes both memoir and Silverberg's extensive commentary on each story. I'm enjoying it greatly. On audio, I've continued to listen to my favorite Murakami novels. At the moment, I'm listening to Sputnik Sweetheart, the first novel I ever read by Murakami (which I read only because it was given to me years ago to review for a newspaper). In comics, I've just started the excellent She-Hulk and Amazing Spider-Man runs written a few years ago by Dan Slott (available in trade editions).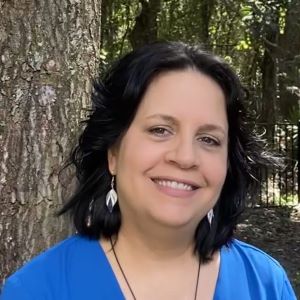 Kat: I got a lot read this week, all on audio as usual. First was Neptune's Brood by Charles Stross (here's my review). This financepunk story is up for a Hugo. It's full of cool settings and ideas, but it needed to be emotionally warmer for me to fully enjoy it. Next wasRobert A. Heinlein's Waldo & Magic, Inc which is a collection of two entertaining novellas. Next, and the best thing I read this week, was Jeff VanderMeer's Authority. This was a weird middle book and I can't wait for book three. Bill and I will be reviewing that soon. Lastly, I read the three novels in Mercedes Lackey's THE LAST HERALD MAGE trilogy which is unique in that it was written in the late 1980s and features a homosexual hero. These books were too emo for me and rather standard fluffy epic fantasy.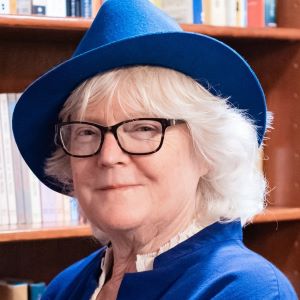 Marion: I'm finishing up a second read of City of Stairs, by Robert Jackson Bennett, which is due out in the fall. Interesting stuff!  I also started A Splendid Exchange, by William Bernstein, a nonfiction book about the history of trade, and A Study in Revenge, a history-mystery by Kiernan Shields. On impulse, I bought Kelly Link's Magic For Beginners from the used bookstore where I work. Why did it take me so long to read her work? It's a lot like Karen Russell's – and Link is also the cofounder of Small Beer Press.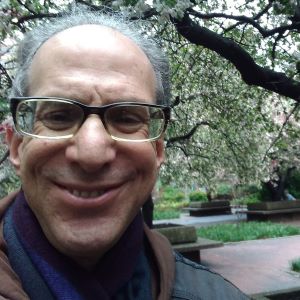 Sandy:  Actually, there is not too much to update this week. I am reading H. Rider Haggard's 1918 novel Love Eternal, and as I said last week, it seems that there will certainly be fantastic content in this one, so that any review I write on it will fit in nicely on the FanLit site. I noticed that Grand Master Jack Williamson is sorely underrepresented — as far as reviews go — on the FanLit site, and I thought I could rectify that by supplying some older reviews of mine on this great author's work. Just a thought.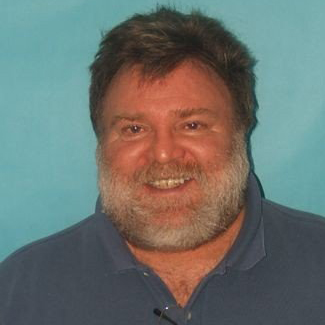 Steven: Lately I've been reading (and in some cases re-reading) many of the TOR published pastiches featuring Robert E. Howard's CONAN character. The last week or so I've been reading Conan the Rogue which is author John Maddox Roberts' take on the barbaric Cimmerian with overtones of Dashiell Hammett. Seriously, some of the plot elements seem to come from Hammett's Red Harvest and The Maltese Falcon. I'm actually really enjoying it.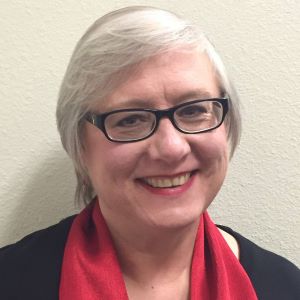 Terry: It's been a horrible, no good, very bad week around here, with the weight of legal work on my shoulders making me feel like Atlas hauling the world around. There's been almost no time for reading, which is making me extraordinarily grumpy (my poor husband!). But I'm making time for a short story here and there — right now, mostly those of Ramsey Campbell, from his new(ish) collection, Holes for Faces. Today I'm going to read Anton Chekov's Uncle Vanya, because tonight we're going to see a production of Christopher Durang's Vanya and Sonia and Masha and Spike.  It's not fantasy, science fiction or horror, but it's really good stuff.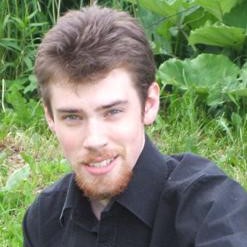 Tim: This week I've been reading Peter V. Brett's The Daylight War, and slowly but surely proceeding with Jack Vance's The Dying Earth. I'm enjoying both, for very different reasons.