Poor Drizzt is back again this week.
Drizzt: This week I was pleased to be in attendance at a lecture given by a greatly learned cleric of much renown. He explained the etymology of many common names, and I was eager to learn the origins of my noble companion Guenhwyvar's nom-de-guerre. He insisted it meant "pale spirit," though given that Guenhywvar is a black panther, I found this a somewhat dubious conclusion. I then asked after my own name. Whereupon he told me that it originated from an imitation of the sound of a short, sharp sneeze. The rest of the attending scholars found this highly amusing for some reason, and it took ten minutes to restore order. Why do these things keep happening to me?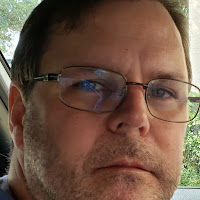 Brad: It's been a few weeks since I've checked in, and since that time, my reading has ranged all over the place. At the moment, I'm enjoying rereading Gaiman's THE SANDMAN and writing reviews for each volume. Please see the last Fanboy Friday review for my introductory column to this upcoming series of reviews. Thanks to Rebecca's wonderful review of Gaiman's new novel, The Ocean at the End of the Lane, I read the novel immediately and absolutely love it! Thanks to Steven, I'm reading Fredric Brown's crime novel The Screaming Mimi. I'm also reading The Devil You Know by Mike Carey, Valis by Philip K. Dick, and Spring Fire, a 1952 lesbian novel by Vin Packer. It's not overly gratuitous so far–more than anything, it's a glimpse into the life of fraternities and sororities in the late 1940s/early 1950s. I've read other Vin Packer novels and like reading her portrayal of that time period. I also read, and highly recommend, Ira Levin's crime novel A Kiss Before Dying and his dystopian novel This Perfect Day. I also read two YA novels: John Green's Looking for Alaska and David Levithan's The Realm of Possibility. Two of my favorite books I've read in a long time are Levithan's first novel for adults, The Lover's Dictionary, and Matthew Quick's The Silver Linings Playbook. Finally, I've been reading an absolutely stellar comic about a character named COURTNEY CRUMRIN by Ted Naifeh. I can't recommend highly enough this series. It originally came out in black and white, but it's so good, it's being colored (beautifully) and reissued in hard back. Three volumes of the colored hardbacks are out so far. My eleven-year-old daughter is devouring the books right now. Start with The Coven of Mystics.

John: I just finished L.E. Modesitt's new book The One-Eyed Man: A Fugue, With Winds and Accompaniment and am starting on Dead Letter Day (A Messenger Novel) by Eileen Rendahl. It stinks to be done with the Modesitt book so quickly….I enjoy them so much.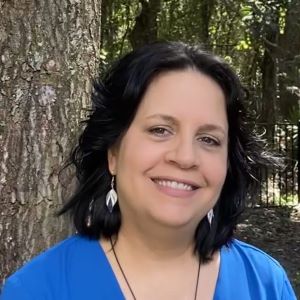 Kat: I spent the week catching up on a couple of series that have new installments coming out soon. I read Trapped, the fifth novel in Kevin Hearne's IRON DRUID CHRONICLES series and Two Ravens and One Crow, a related novella. Atticus O'Sullivan and his canine sidekick Oberon continue to entertain, so I'm ready for novel six, Hunted, which comes out this Tuesday. I thought Firestorm, the sixth novel in Taylor Anderson's DESTROYERMEN saga, was less successful. This series is starting to bog down with too many battles on too many fronts. In other news: it's my anniversary today. I've been married to my awesome husband for 23 years. We got married when we were 21 (so, yeah, that makes us 44 years old).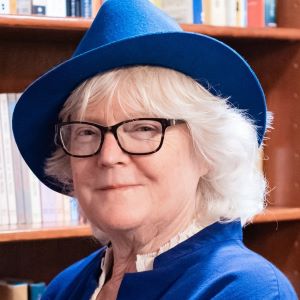 Marion: I am reading a 1950s historical novel that George RR Martin calls "the real Game of Thrones." The Iron King is based on the reign of Philip the Fair and his argument with the Templars. He burned them at the stake so I guess we would say he won. Maurice Druon is a French writer and even now, with reprints, only the first six of seven are available in English. It's a good read. I'm also tackling Joyland, by Stephen King.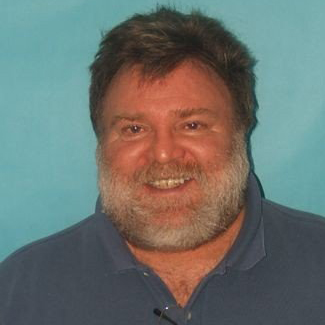 Steven: I've been reading some chapters on different science fiction authors in Seekers of Tomorrow, by Sam Moskowitz. This book came out in 1966, so obviously it's not current, but it still has a wealth of information on some of the "Golden Age" authors of the period from the 1930's through the 1960's. This week I perused the chapters on Edmond Hamilton, Jack Williamson, and Ray Bradbury. I also finished An Army At Dawn, the first part of Rick Atkinson's World War II history trilogy.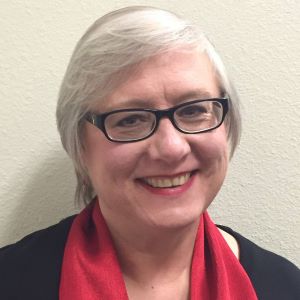 Terry: I've been feeling overwhelmed with the enormous amount of excellent reading material around here. My Kindle feels like a 4th of July fireworks show. Ah! Here's a bit of literary fiction, all blue and green starbursts. Oh! Here's a fantasy, a white pop with gold squiggles following. Ooo! Here's a mystery, the bright red of blood. And then I look at my bookshelves, and it's like being in a garden full of summer blooms — the lilacs and peonies of fantasy, the cornflowers and bachelor buttons of literary fiction, the marigolds of memoir. How do I pick a favorite? How do I even pick one to read next? Well, I don't. I read a zillion things at a time. So this week I tore through Once Upon A Curse, edited by Anna Kashina, a collection of previously published adult fairy tales, andBorn Standing Up, Steve Martin's memoir of his time as a stand-up comic. I started The Bookstore by Deborah Meyler, a paeon to both New York and books. I've started reading The Beautiful Thing that Awaits Us All, Laird Barron's new collection of horror stories. I started Desper Hollow, Elizabeth Massie's new horror novel. And I'm still reading Magus of Stonewylde by Kit Berry. I have great trouble figuring out what to pick up at any particular time, but this is the kind of trouble I love.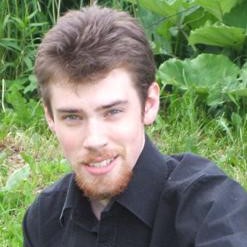 Tim: This week I was very busy again, but I reread Jim Butcher's Grave Peril and J.K. Rowling's Harry Potter and the Chamber of Secrets… mostly because those were the two novels I happened to have readily available on audiobook. It's fun to look back at Potter nowadays. The Dresden book wasn't bad, but I maintain the opinion that Butcher has improved as he's progressed through the series. Grave Peril was only number three, and it shows a little around the edges.