On this Father's Day, Batman reflects on his dearly departed dad.
Batman: Sometimes, at this time of year, I imagine what it would be like if my own father was still alive. He was a pillar of the community, a model of upstanding decorum. A physician who dedicated his life to making people well and a pacifist who abhorred violence. By day, I pretend to be an obnoxious cad. By night, I dress up as a giant bat and beat people to a bloody pulp. I like to think Dad would be proud. But sometimes I worry that I'm just fooling myself. I look back over what I've written, and it seems to me there's an obvious problem, an insurmountable obstacle that would stand between us were he with me today.
And that is, of course, that my father was never a big fan of bats. Not that he hated them or anything. He just thought of them as tiny, pretty-much-harmless nocturnal creatures that never really had much to do with his life. He… he didn't think bats were cool. And that thought haunts me. Because otherwise, I think we'd be on the same page. But that bat thing… I don't know…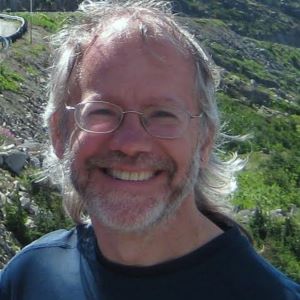 Bill: This week I read:
Song of the Deep by Brian Hastings, a solid MG story focusing on the quest by 12-year-old Merryn to find her lost-under-the-sea father
The Invisible Library by Genevieve Cogman, which had a great premise but which sorely disappointed in its execution (this is one of the few times Marion and I have greatly disagreed on a title)
Articulating Dinosaurs by Brian Noble, a book which was far more dense with regard to critical theory than I'd expected, though I still enjoyed its look at dinosaurs in the context of culture/society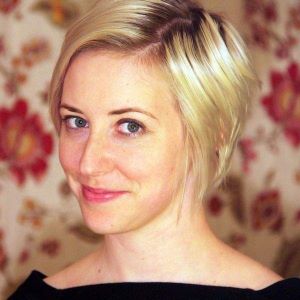 Kate: I have been re-reading Kraken, by China Mieville, as inspiration/instruction for the novel I'm writing right now, which also has to do with weird animals and the weirder humans-who-worship-them. One thing I'm noticing is how good Mieville is at subtlety and naturalism in dialogue–saying it without saying it. I'm also noticing how much dialect matters. On my first read-through, the London dialect of many of Mieville's characters left me a little mystified. A lot of slang and British-isms are used, and if you think reading Harry Potter will have prepped you for this, you're probably wrong. Now that I know what's happening, I'm able to enjoy these moments of linguistic difference rather than feeling shut out by them. I've also been reading The Long Utopia, the last installment in Stephen Baxter and Terry Pratchett's THE LONG EARTH series. All I can say is, it's not as egregiously bad as some of the others.

Skye: Prompted by Tadiana's Short Fiction Monday column I have found myself reading an awful lot of short fiction lately. Since my last visit to the Sunday Status Update I finished reading The Black Lung Captain by Chris Wooding and Red Glove by Holly Black. I've also been chipping away at a few reviews I have had on the back burner for a looooooooooooooooooooooooooong time, which means those will make it to the blog sooner rather than later (and one of them is a comic review)! My spring has been full of many family gatherings, which aren't particularly conducive to reading. I'm hoping to get 2-4 more of the reviews floating around on my computer done within the next couple of days. This summer will be another (and probably the last) that I will be spending away from an internet connection. This time around I do have a data plan on my phone, so you'll at least see me on twitter sometimes!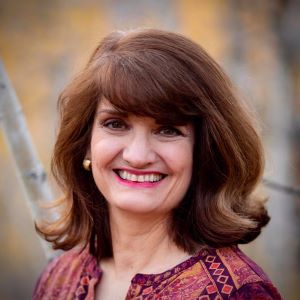 Tadiana: In the last couple of weeks I've read two different retellings of the Beauty and the Beast tale: Bryony and Roses by T. Kingfisher (aka Ursula Vernon), a fairly traditional retelling, and A Court of Thorn and Roses by Sarah J. Maas, which segued midstream into more of a Tam Lin type of story, romance with a grim bite to it. I also read Infomocracy by Malka Ann Older, a flawed but ambitious SF novel of political intrigue in the latter part of the 21st century, when most of the world has adopted a form of government called micro-democracy. In the non-SFF realm, I read Ross Poldark by Winston Graham, a historical novel set in late 18th century Cornwall that has spawned two television miniseries. I'm currently reading Before the Fall by Noah Hawley and a collection of short stories by Irwin Shaw.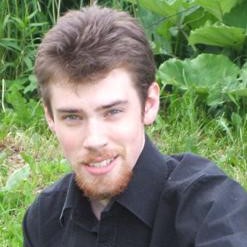 Tim: I've been continuing with Swordspoint by Ellen Kushner and enjoying it this week. I also began reading Jim McDoniel's An Unattractive Vampire on recommendation from a friend, and so far it's pretty fun. Good to see the Count Orlok types getting some love again, even if it's only after the vampire craze has mostly run its course. Finally, I've continued listening to the lectures on the crusades. So far, I feel as though I'm actually less clear on why this happened. Even the people of the time (those who weren't actually crusading, that is) seem to have been totally befuddled.