This week, Richard Rahl.
Richard: This week I read a most entertaining biography of my early life, entitled Wizard's First Rule. It seems that the author regarded me as a kind of ubermensch: stunningly attractive, gracious in victory, wise in defeat (ha ha, my little joke, of course, I'm never really defeated), with a will to conquer the ages and the power of ten lesser wizards. A man before whom apparent impossibilities simply limp apologetically into the realm of plausibility on the flimsiest of justifications. All I can do in return is to congratulate the author on his sterling perception and excellent judgment.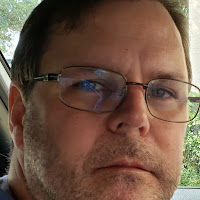 Brad: I am teaching my crime fiction course in summer school, so I'll be reading through the syllabus at a faster pace than usual: I read some stories by Poe and Doyle, and then read The Murder of Roger Ackroyd by Agatha Christie. I am also entering the world of Elric for the first time: I'm reading some of the original stories, a recent comic book adaptation of Elric and his multiverse, and a very autobiographical short story by Neil Gaiman that tells of a young child falling in love with the stories of Elric. Finally, after seeing the movie Crumb for the first time and watching again American Splendor, I am reading the comics of Harvey Pekar (whose earliest American Splendor comics were illustrated by Crumb). Even if you never plan to read the comics, I highly recommend both movies if you like biographies of very quirky characters.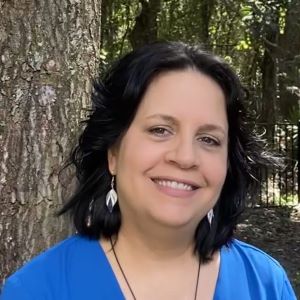 Kat: My husband and one of my kids were out of town for a few days this past week, and July 4 was on Thursday — a day I'm usually teaching for hours — so I had more time to myself which means that I was able to read a lot. I was at least fairly entertained by everything I read, too, which isn't always the case. I read books two and three in Steven Brust's VLAD TALTOS series (Yendi andTeckla), 14 by Peter Clines, Spider's Bite by Jennifer Estep, A Discourse in Steel by Paul S. Kemp, and The Vor Game by Lois McMaster Bujold.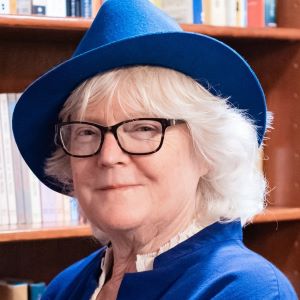 Marion: I didn't have time for a lot of reading this week. I will be taking a workshop from a writer named Josh Weil at the end of the month, so I decided I really should read something of his. His first book, The New Valley, is a set of three linked novellas about the lives of different men in West Virginia. The prose is lovely and he has the ability to create character, which is good because that's what he is teaching. I also finished Out of the Silent Planet by C.S.Lewis. I was sure I read this in high school but not a word of it was familiar, so I guess I didn't. Lewis does a fine job of showing a human coming to grips with a truly alien culture, and in particular an English don having his presumptions of innate superiority completely trashed.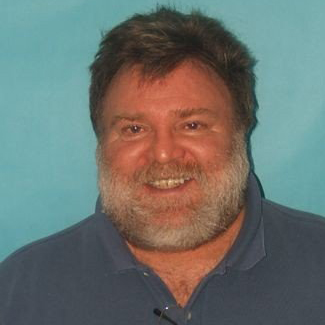 Steven: This week I got started on The Metal Giants and Others, The Collected Edmond Hamilton, Volume One, reading a couple of wonderful old pulp science fiction / horror stories: "The Polaris Doom" and "The Monster-God of Mamurth." Both were written early in the 1920's by Hamilton, who would go on to writer for science fiction publications and later comic books until his death in the 1970's. His spouse was also well known in science fiction circles, and I started reading her collection Martian Quest: The Early Brackett this week as well. Leigh Brackett started publishing in the 1940's and went on to writer screenplays for such well known movies as The Big Sleep, The Long Goodbye, and penned the first screenplay for The Empire Strikes Back, receiving some posthumous credits from George Lucas after that movie came out. I recommend both authors if you're not familiar with their work. Brackett also wrote hard boiled noir fiction in addition to science fiction, and along that vein I've discovered a new historical private eye who I think is going to be a favorite of mine. Philip Kerr is the author of a series about a German private eye named Bernie Gunther and the first novel in the series is one I'm reading now, March Violets, set in Nazi Germany in the 1930's. Great stuff so far. I'll keep everyone posted as I continue with the book and then the series.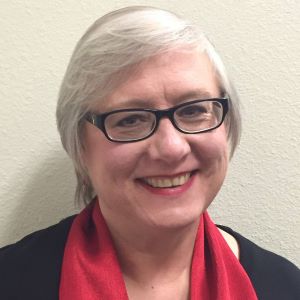 Terry: To extend my metaphor from a couple of weeks ago, I've been like a honey bee this week, sipping from a number of different flowers — that is, I've been skipping from book to book. I read the new issue of Nightmare Magazine, and started the new issue of Beneath Ceaseless Skies. I started reading a series I've been meaning to get to for years — the CHARLIE "BIRD" PARKER mystery/fantasy hybrids by John Connolly, with Every Dead Thing. I continued reading Magus of Stonewylde by Kit Berry, began The Drowning Girl by Caitlin R. Kiernan (and yes, her narrator revealed that she is of the unreliable sort by page 11), spent some more time with In the House upon the Dirt between the Lake and the Hills by Matt Bell, and read the first few stories in Douglas F. Warrick's brilliant collection of weird stories, Plow the Bones. The book that seems to have captured me, though, is a rare reread:  The Lies of Locke Lamora by Scott Lynch. The long-awaited third book in Lynch's trilogy, The Republic of Thieves, will be published later this year, and I want to be thoroughly familiar with the characters and the marvelous world Lynch has built before then. I'm looking forward to spending some good chunks of time immersed in Lynch's work over the next few weeks.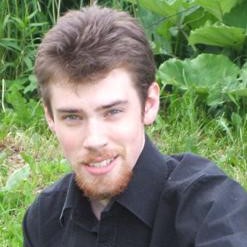 Tim: This week I started a reread of R.A. Salvatore's LEGEND OF DRIZZT series, which I haven't touched in quite a while. I moved through Homeland, Exile, and Sojourn this week. I'll be starting on The Crystal Shard soon. Reviews to follow for the lot of them. The books are… well, they're D&D novels. The villains are paper-thin and our tragic, noble heroes speak to choruses of pensive hosannas being sung in the background by angelic hosts. Still, I do find them a bit nostalgic. The novels, not the pensive hosannas.