This week, Ron Weasley (circa 1995 or thereabouts).
Ron: Y'know, something's just occurred to me. Aurors finally showed up at the school this year. I suppose it makes sense with what's been going on (dark wizard catchers for dark wizards), but it does make you wonder where they've been all this time, doesn't it? What about the second year, when students were being attacked by a mysterious monster in the corridors, and my sister got dragged into the Chamber of Secrets? Would've been nice to've had an auror or two right about then. Or that time we thought a convicted murderer was trying to slit Harry's throat. Sounds like a job for an auror to me. I'm just saying. What, were they on strike or something? Guess I'll ask dad…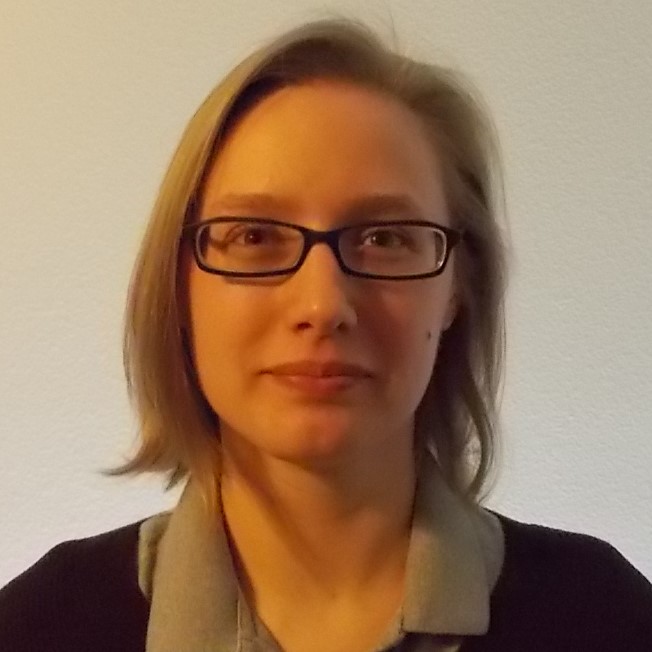 Jana: My reading pace has slowed to a crawl this week, but! I'm getting much better organized as far as my reading/reviewing schedule over the next few weeks, so I'm counting this as a win. I finished Tom Holt's The Good, the Bad, and the Smug (review forthcoming), and found it to be generally quite enjoyable. His prose is light, fun, and very much indicative of the style I think of as "British Satire." (See also: Douglas Adams, Terry Pratchett, Christopher Moore. Moore is American, but his style is very similar to and influenced by theirs.) I'm very likely to seek out more of Holt's work in the future, particularly because TGTBATS is loosely connected to some of his previous novels, and I want to see how they're interrelated. On deck for next week: Nalo Hopkinson's Falling in Love with Hominids.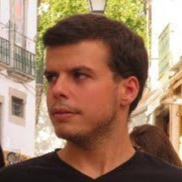 João: I have been a bit out of the loop thanks to a cruel exam season (cruel being redundant of course), and from having been away near the border with Spain in a place with no Internet access and phone coverage. The upside was that with no distractions available, there was only one thing to do: read my brains out.
So, from my last update to this one I have read the grand total of… *drum roll*… 9 books! Without further ado, my brief thoughts on them:
The Forgotten Beasts of Eld by Patricia McKillip – Can Patricia McKillip ever write a bad book? I don't know that she could to even if she wanted to.
Disciple of the Dog by R. Scott Bakker – Mildly interesting thriller with a protagonist without the ability to forget. Too much rambling for my tastes, but it was still a solid, intriguing, story.
Traitor's Blade by Sebastien de Castell – How surprising it is to read a story with actual heroes for a change. Seems somewhat anachronistic in this age of nihilistic grimdark fantasy, but de Castell has something great in Falcio and the Greatcoats.
Smiler's Fair by Rebecca Levene- This one got a decent buzz last year from the UK scene (it hasn't yet been released in the US) but it failed to grab me and I just wanted to be done with it to move on to other works. The blurb saying this is what you would get if you combined George Martin and The Night Circus is way off, the fair itself is fairly bland and completely lacks the dreamy mystique of Morgenstern's circus.
THE MONARCHIES OF GOD by Paul Kearney – This 5 book series left me completely dazed and enthralled. It has everything that I like in a fantasy series: a vast cast of intelligent and compelling characters, sharp writing that particularly shows through in some of the best descriptions of warfare I have ever read, and an incredibly complex story that left me glued to the pages salivating to know what happens next. The last book was way too short for the complexity of that last part of the conflict, and seemed in an immense rush to rush to the last page. Still, a fantastic fantasy series, and Bill, if you're reading this, I think series is one after your own heart. Steven Erikson did say it was "the best fantasy series I've read in years and years."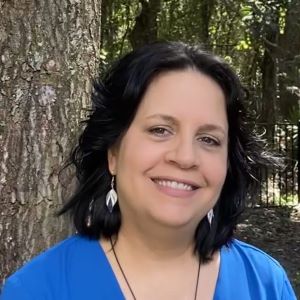 Kat: I'm nearly finished with John Flanagan's RANGER'S APPRENTICE series for middle grade / young adult readers. This week I read books 8,9,10: The Kings of Clonmel, Halt's Peril, and The Emperor of Nihon-Ja. Unfortunately, as so often happens with long series, these were not as good as the first few books. Also disappointing was Mercedes Lackey's Unnatural Issue, one of her ELEMENTAL MASTERS books. I was excited to find that Blackstone Audio is finally producing Jack Vance's PLANET OF ADVENTURE series on audio. I've been waiting years for this! I enjoyed the first book this week, City of the Chasch. The best book I read this week was Jim Butcher's Working for Bigfoot, a collection of three short DRESDEN FILES stories featuring Bigfoot. This has just been released in both print and audio.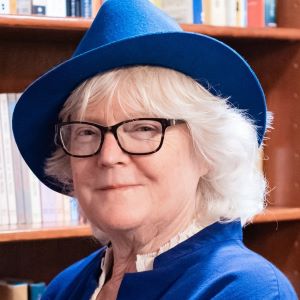 Marion: I finished The Unnoticeables by Robert Brockway. It was good fun. There are a lot of familiar elements, but Brockway stirs them together in an unusual way. I had some trouble with his characterization, but overall I really enjoyed it, and eagerly await the next one. I finished Jill Lepore's The Secret Life of Wonder Woman, in which I learned a lot of really strange things about her creator. Wonder Woman's origins are way stranger than Paradise Island. And I just started The Watchmaker of Filigree Street by Natasha Pulley.

Ryan: I didn't read very much SFF this week, but I did listen to Michael Palin's Diaries: The Python Years, narrated by author himself. It was quite interesting to not only read the diaries about Monty Python but also to hear Palin reading his own words. I'm now looking for other published diaries to read — I haven't read many, to be honest. I've also nearly finished Long Way Round, by Ewan McGregor and Charley Boorman, which I continue to enjoy.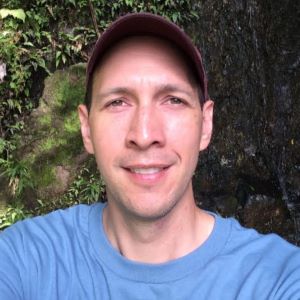 Stuart: After Cixin Liu's The Three-Body Problem, I wanted to read something lighter, so I queued up Ernest Cline's Armada narrated by Wil Wheaton, and that was another 80s gamer nostalgia trip, though heavily weighted towards fans of Star Wars, Last Starfighter, and Ender's Game. For another change of pace, I listened to Kurt Vonnegut's Galapagos narrated by Jonathan Davis, a later work that reinforced his perennial cynicism and pathos about the human condition. I've also been slowly chipping away at Brian Aldiss' Hothouse, but despite the fecund imagination the characters and story are fairly wooden (puns intended, for those who know). Finally, I decided to jump down the rabbit whole with Jeff Vandermeer's 2014 Nebula Award winner Annihilation, first book in the SOUTHERN REACH trilogy.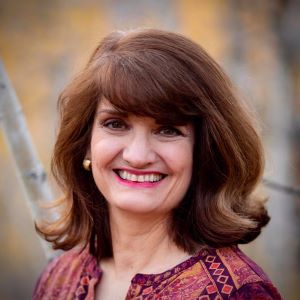 Tadiana: I've been on vacation at a family reunion, so I've had a little less reading time than usual. I finished Megan Whalen Turner's The Queen of Attolia and will be reading the next book in the series,  The King of Attolia, this coming week. I also read a lovely historical fiction book,  Elizabeth Goudge's The Dean's Watch. And I just started a time travel story that a Goodreads friend highly recommended to me, Jack Finney's 1970 novel, Time and Again.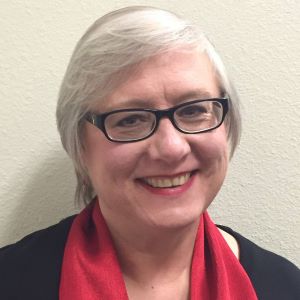 Terry: I grievously neglected urgent matters requiring my attention in order to finish The Embers in the Ashes by Sabaa Tahir. (In other news, my Kindle is extraordinarily organized, my stove is much cleaner than it is ordinarily, and my kitchen countertops are freshly scrubbed. This always happens when I have a big assignment.  Not that the book wasn't good; it was. But not quite that good.) I also tore through Mira Grant's Please Do Not Taunt the Octopus, a novella set in the Newsflesh world. I'm now reading A Slight Trick of the Mind by Mitch Cullin because I want to see Ian McKellen in "Mr. Holmes," which is based on the book.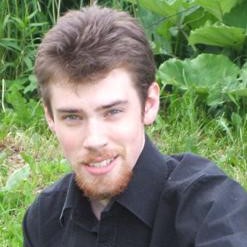 Tim: I've been driving through the Western United States for the last couple weeks, but I reread Terry Pratchett's Reaper Man (maybe my favorite Pratchett work of what I've read). I also (finally) got around to The Magician's Land by Lev Grossman, which was quite good. I have to admit that I'm not that interested in the series' themes (I was an English Major — I've already read a good bit about privileged, urbane New Yorkers getting over their entitlement issues), but I've found the books fairly compelling reading all the same. I suppose that's a backhanded compliment, but I do mean it as praise: even as someone who wasn't fussed about the ideas in play, I still admired the craft.