This week, in anticipation of his upcoming appearance in Peter Jackson's Bilbo Baggins biopic, FanLit receives a status update from Smeagol, aka Gollum. Thanks to Kat for braving the Wild to find him.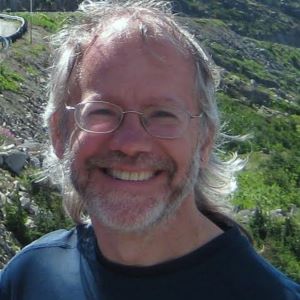 Bill: This week I read Felix Palma's The Map of the  Sky. I ended up not recommending Palma's The Map of Time, mostly because it was way longer than necessary, but I mostly enjoyed this sequel though it shared some of the first book's flaws. I also read Blood Work:  A Tale of Medicine and Murder in the Scientific Revolution, by Holly Tucker, a mostly interesting (no really) look at early discoveries regarding blood, the circulation system, and transfusion experiments. And there was a murder mystery!
My son and I are now into the third or fourth chapter of Neil Gaiman's The Graveyard Book. As is often the case, he isn't so sure he wants to read the book until we actually start reading it. I put the book down at a pivotal point to start eating my dinner and he was like: "Dad, what the heck are you doing? Seriously?" My dinner got cold.
Over at 
Tor.com
, Amanda and I are continuing the 
MALAZAN EMPIRE
 reread, just wrapping up chapter three of 
Ian Cameron Esslemont's
The Return of the Crimson Guard
. And finally, I've just started 
The Joy of X, A Guided Tour of Math from One to Infinity
 by Steven Strogatz, a so far quite enjoyable whirlwind trip through the elements of math. My first outing took me through the basics of numbers, algebra, geometry, and trig. I had just dipped into calculus (my personal end point in school) when I decided I needed a fresher brain to keep going.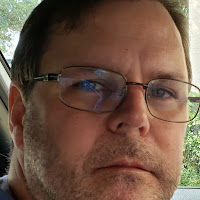 Brad: I'm still focused on short works. I include an * before works I'd recommend.
NOVELS:
Jack Vance's novella The Dogtown Tourist Agency (about the space detective Miro Hetzel.)
SHORT STORIES:
from Magnus Ridolph by Jack Vance:
*"Hard Luck Diggings"
*"Sanatoris Short-cut"
"The Sub-standard Sardines"
"The Unspeakable McInch"
from The Black Lizard Big Book of Black Mask Stories edited by Otto Penzler:
"Luck" by Lester Dent (the author who created the character Doc Savage in 1933 and went on to write 159 of 181 Savage stories published between 1933 and '49.  Wow!)
"Ten Carats of Lead" by Stewart Sterling
from Black Thorn, White Rose edited by Ellen Datlow & Terri Windling:
*"Somnus's Fair Maid" by Ann Downer (I really enjoyed this rewriting of Sleeping Beauty.)
*reread Godland by Joe Casey (upcoming review)
Witchblade #110-115 & First Born #1-3 by Ron Marz. Some thoughts on Witchblade: I'm tempted to not even list this guilty pleasure of mine because this comic is clearly designed to be visual eye-candy for hormonal teenaged boys. I can't remember how I started reading it since I don't play video games or read fantasy books with covers like the images seen in Witchblade. HOWEVER, I will defend Marz's writing in this series which is often incredibly at odds with the visual message. The often scantily dressed and well-endowed lead character is actually a tough police detective who happens to wear a sentient gauntlet that only women can wield. Basically, this comic combines the police procedural (a subgenre of crime fiction, my favorite genre) with fantasy (the genre of interest for this website). I've gone back to read earlier issues before Marz came on board, and while entertaining, the book offends my feminist sensibilities more than it entertains me with its plot. But Marz really intrigues me because his textual rhetoric about women seems almost at war with the visual rhetoric. And it's so exaggerated in his comic, I'd like to use it as the basis for a column or series of columns about the presentation of women in comics. I don't think Witchblade is that different from most comics — perhaps the main difference is that these contradictory messages about women are just clearer and easier to see than in other comics.
Gollum: Thief, Thief, Thief! Baggins! We hates it, we hates it, we hates it forever! Wicked tricksy hobbit stole our Precious! We are reading Where's Bilbo? Will learn to find stupid fat hobbits. We will find our Precious! So bright… so beautiful… gollum, gollum.

John: I just read The Ramal Extraction: Cutter's Wars by Steve Perry. Not a bad book… Very tactical first Sci-Fi. Didn't require a lot of thought…  Next?? I am trying like crazy to get into Legends of the Dragonrealm: Shade by Richard Knaak and really having a hard time.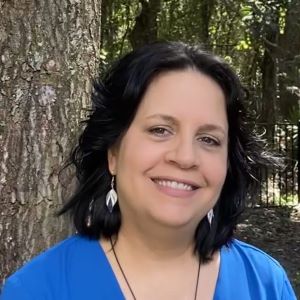 Kat: It's that time of year when I'm finished with school but my kids aren't , so I have several hours each day to myself for two weeks. I have to do some preparation for next semester, and the usual household chores and getting ready for the holidays, but I've got a little more time to read, too. This week I finished Fritz Leiber's Swords and Ice Magic (the earlier Lankhmar stories were better), Ray Bradbury's The Martian Chronicles (Bradbury is not a great stylist, but his stories are unforgettable) Ursula K. Le Guin's The Word for World is Forest (imagine Le Guin wielding a bludgeon) and, for something completely different, Molly Harper's paranormal romance novella Driving Mr. Dead (still not my thing, but mindlessly entertaining while I worked on this website).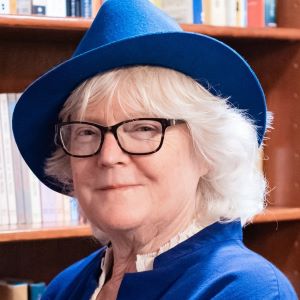 Marion: I'm still reading The Signal and the Noise, by Nate Silver. It has lots of graphs and charts. Nate Silver emerged as a wizard during the 2012 elections, so I want to finish the book before one of his predictions fails and he gets relegated to not-so-cool status, which will happen eventually. I'm finishing up Quantum Coin, by E.C. Myers, the sequel to Fair Coin, and I just started Italo Calvino's book The Baron of the Trees. The first three pages are already funny. I'm also starting The Medusa Frequency, by Russell Hoban. I read it when it came out, and remember almost nothing about it, so it's almost a new book to me.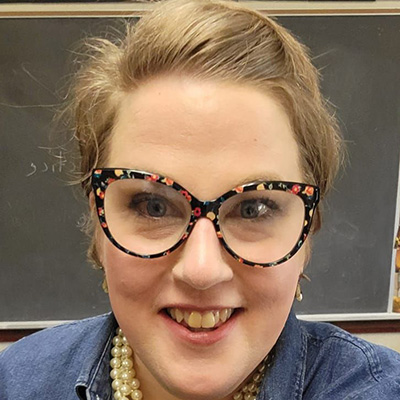 Ruth: I am struggling through Tanya Huff's The Wild Ways. It is set in a very specific subculture, and I feel like the references that are getting made to prove she did her research on the setting are detracting from the story. I seriously stopped and emailed my friend who lives in that area to ask what some of the words meant, and who the people were that kept getting mentioned. Also, I'm watching Dr. Who for the first time, and have gotten completely hooked. I cried at the end of Season Two. I can't remember the last time I cried that hard over a television show.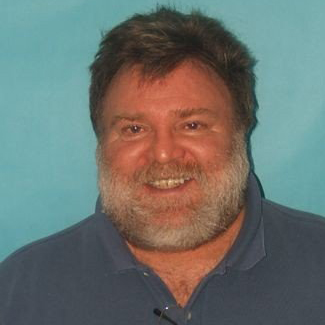 Steven: I re-read The Dragon Masters, Jack Vance's Hugo Award winning story from 1963. One of my favorite Vance stories, with some of my favorite characters, Joaz Banbeck, Bast Givven, the minstrel-maiden Phade, and the inscrutable Sacerdotes. I also finished a graphic novel adaptation of Vance's short story, "The Moon Moth" about a diplomat from Earth who must deal with a society where everyone wears masks, communicates with the accompaniment of various musical instruments, and where status and reputation, based on achievement, is all. A fairly good adaptation of another great Vance story. I'm also reading a biography Thomas Jefferson: The Art of Power by Jon Mecham, but having a hard time veering away from all things Vancian to read it.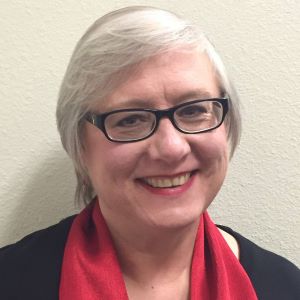 Terry: I just finished The Uninvited by Liz Jensen, a fascinating novel about a world in which children suddenly become violent. The hero of the tale is Hesketh Lock, who has Asperger's Syndrome; the picture of him is delicately drawn, and the distance it gives him from the worldwide catastrophe makes him better able to describe it. I've also been on a Ben Aaronovitch kick. I read Midnight Riot over Thanksgiving, and meant to take time out before reading Moon Over Soho, but I inhaled the latter novel this week and have already started the third novel about apprentice magician Constable Peter Grant, Whispers Under Ground. It'll be tough dealing with the real world after I finish that one, because Aaronovitch hasn't got a fourth book waiting for me. I might need to go to London just for an up-close and personal experience of the city Aaronovitch describes so well.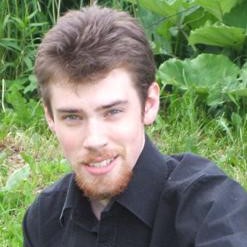 Tim: This week I've been rereading Jack Vance's Madouc. It's as verbose, clever, and subtly witty as I recall, and then some. The usual exquisitely crafted excess I've come to expect from Vance. I also finally began a book that's been sitting neglected on my shelf since I picked it up on a trip last summer, The Good, the Bad, and the Undead by Kim Harrison. I've been feeling very impatient with it, but I'm going to give Harrison her due and try returning to it after a more reasonable time has passed since Madouc, as I'm fairly certain that acclimation to Vance's style does not make for a good urban fantasy experience. Otherwise, I've been somewhat lazily refreshing my memory of J.R.R. Tolkien's The Hobbit in preparation for the new film.