This week, Legolas.
Legolas: Journal Entry 3450029: Visited Isengard today. Very anticlimactic: it turned out the place had already been flooded, so there wasn't much to see and Saruman wouldn't come out of Orthanc. Couldn't even get anything at the gift shop, as most of it was underwater and what wasn't had already been thoroughly pilfered by Merry and Pippin. Oh, right, yes. We found Merry and Pippin, literally sitting on a mound of plunder. Apparently they didn't need us at all. Sort of an unsatisfactory day all around. On the upside, I met plenty of Ents, so the next time Galion from back home starts in on his "I have spoken with an Ent" humblebrag story, I've got my rebuttal ready and waiting. And guess what? It's an autograph from Treebeard, made out to "his friend, Legolas." That's right, Galion. Read it and weep.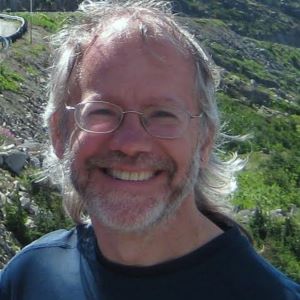 Bill: This week I read A Thousand Nights by E.K. Johnston. I really wanted to like it, but found it disappointingly and surprisingly uninteresting in story and style, though it had its moments. I also read Shame and Wonder by David Searcy, a mixed bag collection of essays, and an OK collection of poetry by Lindsey Tigue — System of Ghosts.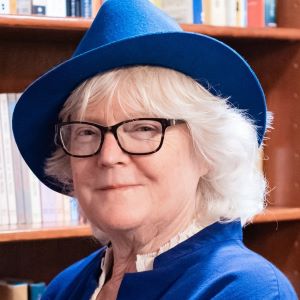 Marion: I read several of the stories in Dear Robot, an anthology of epistolary science fiction. Several are laugh-out-loud hilarious; one punched my heart, a few are predictable. One baffled me completely because I didn't see an "epistolary" part to it. Overall, I'm enjoying the innovative use of a venerable convention. I read a psychological thriller by a Scottish author named Catriona McPherson called The Day She Died. This was well-written and suspenseful, but the female main character makes a decision in Chapter Two that I just couldn't accept, and I never completely got past it.

Ryan: This week I started listening to Kim Stanley Robinson's The Wild Shore. I have been reading a fair bit outside of SFF this year, and I this week finished John Irving's Last Night in Twisted River. I went to see Irving at a writer's festival in Vancouver this week. Irving offered an engaging interview, but he did not remain afterward to sign books. (He nevertheless did take the time to encourage the audience to buy his most recent novel).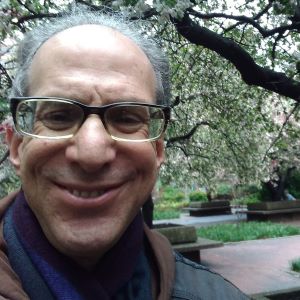 Sandy: Moi? Right now, I am busily zipping through Richard Matheson''s 1958 novel Stir of Echoes, and am really finding it unputdownable. Matheson seems to be one of those authors who just never lets me down. I hope to get a review of this one out early next week….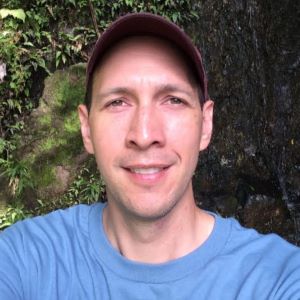 Stuart: Inspired by Brad's passionate comic reviews, I started reading some graphic novels (or comics as Brad prefers) via Comixology. I'm starting with Alan Moore's classic Watchmen and V for Vendetta, and plan to read Frank Miller's Dark Knight Returns, Batman: Year One, and SIN CITY series. Brad, did you know you can merge your Amazon and Comixology accounts? Your Kindle comic purchases appear in your Comixology account and Guided View works for them. Kindle versions are usually cheaper, and comics are an expensive habit so this is one way to save cash~ I also discovered the SAGA series by Brian K Vaughan (writer) and Fiona Staples (artist), which has accumulated a pile of awards without me ever hearing of it. Read the first episode and it lives up to its billing as "a combination of Star Wars, Romeo and Juliet, and Game of Thrones" as a pair of star-crossed lovers flee a galactic war with a newborn baby in tow. So far it's quirky and fun and very addictive.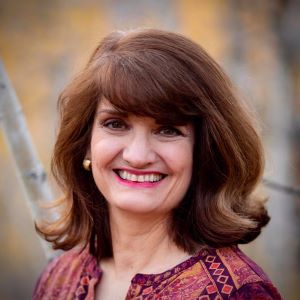 Tadiana: In the last couple of weeks I read Moon Called, the first book in Patricia Briggs' MERCY THOMPSON series, then found I needed to reread Blood Bound, and then followed with the third book, Iron Kissed. Now I'm anxious to start the fourth book! I also read the fourth book in Jim Butcher's DRESDEN CHRONICLES series, Summer Knight. Several friends had suggested that if I was interested in checking out this series, I should skip the first few "mediocre" books and just start with book #4. So I did, but I'm not at all sure it was a good idea. The problem is that I wasn't really invested in the characters, so I got just a little bored. But I have the 5th book in hand, so onward! I also read several SFF short fiction works, including two related novellas by Carlie St. George, The Case of the Little Bloody Slipper and The Price You Pay is Red, that I became aware of thanks to Jana's Short Fiction Monday review of the first novella last week. Thanks, Jana! Finally, I read and reviewed a YA fantasy novel by Michelle Hauck, Grudging, which was set in an unusual medieval Spanish type of land. My non-SFF reads in the last couple of weeks have included Ambrose Bierce's "An Occurrence at Owl Creek Bridge," one of the best short stories I've read in a long time with its fascinating dual story-telling, Georgette Heyer's A Quiet Gentleman, and a collection of 16 short stories by that master of the twist ending, O. Henry. Rereading "The Gift of the Magi" for the Christmas season may or may not have brought a tear to my eye.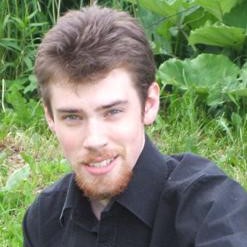 Tim: This week, I finished up with R.A. Salvatore's The Spine of the World. Review to come. Inspired by Skye's fantastic review of Chris Wooding's Retribution Falls, I began to listen to it on audio. I'm finding it just as entertaining as anticipated.