This week, Supergirl. Some of you may ask why. To which I eloquently respond: "uhhhhh…. *shrug*?"
Supergirl: Guh. Beginning to feel seriously underappreciated. So apparently my cousin (Big Kal, Man of Tomorrow, Saver of Cats from Trees and Imitator of Folksy Traffic Cops) was possessed by an ancient spirit of chaos or something this week. As usual, there was some kind of big to-do about it. Lots of perturbed snapping of capes and scowling. The world almost ended. Again. All the leagues got in on the action. Vibe was in on the action. Freaking Vibe! What can he even do? Seems like he'd be at about his most useful doing commercials for the Crest's new electric toothbrush or something. But he was there, and all I merited was a grumpy voicemail from Batman telling me not to make too big an ass of myself until Superman's public image recovered. Freaking Batman.
How does everyone even know where to meet up when this stuff is happening? Is there like an e-mail group, or what?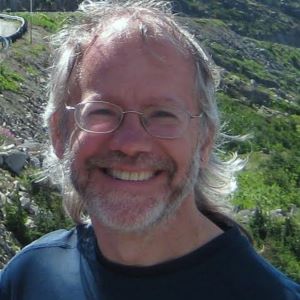 Bill: This week I read Transcendental by James Gunn, The World of the End by Ofir Touche Gafla, and Running Out of Time by Margaret Peterson Haddix, along with a brilliant long essay by Judith Kitchen in this month's Georgia Review.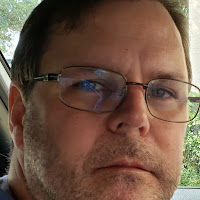 Brad: This week, I stuck to comics: I'm reading Green Lantern: Rebirth to my eight-year-old son. It's the start of Geoff Johns' brilliant ten-year run on Green Lantern, which I just finished. I highly recommend it as a stand-alone or as your first, introductory comic book to Green Lantern OR even to superhero comics as an entire genre. It's a recent classic. I'm also catching up on the current runs of New Avengers and Avengers that lead into issue one of the six-issue INFINITY event. Avengers has 18 issues out and New Avengers has only 8 issues out. So it's quite easy to catch up. They are all available on Comixology (though now I wish I'd purchased them at the store monthly–see yesterday's Fanboy Friday to read my essay on the benefits of buying monthly comics). These Marvel comics are awesome. I also read the funny first eight issues of FF, about three heroes and one pop star who accidentally end up taking the place of the Fantastic Four! I also just finished The Phantom Stranger, Volume One (current issues #0-5), and thought it was really good. It ties into DC's current six-issue event: TRINITY OF SIN. So I'm reading that series, Phantom Stranger, and the newly started title Pandora. I love the character of Phantom Stranger because stories involving him often involve theological, philosophical, and/or ethical issues. The Phantom Stranger is a fictionalized story of what happened to Judas after he hanged himself out of guilt for betraying Christ: he becomes a wandering spirit forced to do penance in answer for his crimes. And he often comes into conflict with The Spectre, God's spirit of vengeance, or is it justice? This book is a good standalone one with all these characters, including Pandora (yes, THAT Pandora!), the Spectre, Doctor Thirteen, John Constantine, and the rest of Justice League Dark (the name of a group of questionable DC heroes, most of whom have some sort of mystical powers).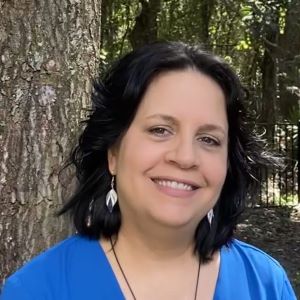 Kat: I spent some time catching up on a couple of well-established series this week. I read Dreadnaught, the first book in Jack Cambpell's LOST FLEET: BEYOND THE FRONTIER trilogy which is really the seventh book in his overarching LOST FLEET series. Same characters, same drama. I continued on with Jim Butcher's DRESDEN FILES with books three and four, Grave Peril and Summer Knight. These are quick enjoyable stories and it's easy to see the influence Harry Dresden has had on later male urban fantasy heroes. I also tried a new author this week — I read the first two books in Emma Newman's SPLIT WORLDS series, Between Two Thorns and Any Other Name. I was unhappy with the first book and slightly mollified by the second book. I may or may not read the third. Fall semester starts tomorrow. A whole new batch of young minds to mold….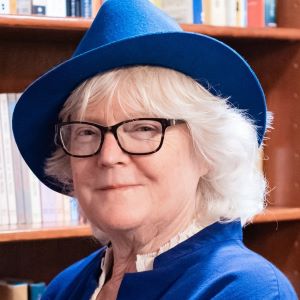 Marion: I finished Helene Wecker's wonderful immigrant tale The Golem and the Jinni which I reviewed for last Friday's Edge column. While I had a few nits with the book, overall I was transported by her writing and the interesting characters our two folkloric titular characters meet in 19th century New York. Now, I am about halfway through The Cuckoo's Calling, by Robert Galbraith, also known as J.K. Rowling. This is the first in a detective series. I think I know who the murderer is, but I enjoy the chemistry between the detective Cormoran Strike and his intelligent, inventive temp secretary Robin. The book has a lot to say about British celebrity and race relations, and perhaps a little too much to say about food.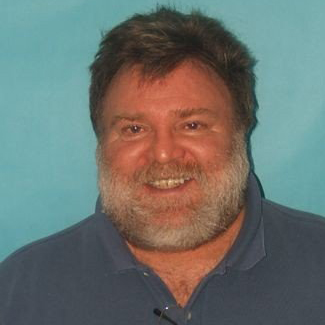 Steven: Life still hasn't returned to what I'd consider normal, but work and school were slightly less overwhelming this last week. I did read some science fiction and fantasy, notably Tanith Lee's Red as Blood, or Tales from the Sisters Grimmer, a retelling of some of the classic fairy tales. I'm also still working on Philip K. Dick's The Man in the High Castle, set in alternate history post World War II wherein the victorious Japanese have occupied the western half of the previous United States. I'm enjoying both when I get a moment to pick them up. Both are re-reads, in that I've probably read the Tanith Lee collection almost a dozen times, while I've previously started (but never finished) the Philip K. Dick novel.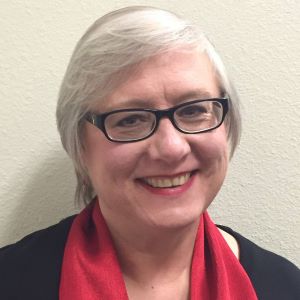 Terry: I'm traveling once again this week (this time to see family instead of for business, which is much more pleasant), so my reading is once again scattered. I read The Corpse Reader by Antonio Garrido, a mystery sent in ancient China and translated from the Spanish, about an actual figure who was sort of a real-life Sherlock Holmes and the founder of many forensic techniques that were centuries ahead of Western culture. I'm still reading several different short story collections, concentrating this week on Evil Jester Digest, Volume 2, edited by Peter Giglio. And I'm enjoying Quin's Shanghai Circus by Edward Whittemore, which is being returned to "print" — actually out in an ebook edition — a book that received raptures from the critics but did not sell well during the author's lifetime.  I've heard wonderful things about Whittemore's work, but I've never read him before, and I'm finding him strange and wonderful.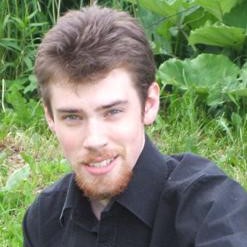 Tim: Still preparing to leave for Ireland. For those of you who were interested, I'll be taking an M.Phil in Popular Fiction at Trinity College Dublin. I have been to Ireland before, but never to Dublin itself. It's always been the area I've found most fascinating — literature's impact on popular culture — so I have high hopes. Moving back to the status update portion of the status update, I read some of Richard Laymon's The Traveling Vampire Show this week. It's one of those Bram Stoker-winning novels that tries very hard to capture Stephen King's by-now-patented Stand by Me/The Body feel of kids growing up in the late 50's/early 60's. I vaguely enjoy the character of Slim, but the two male protagonists are a bit more run-of-the-mill, and even for teenager narration the sexual tension is slathered on a little too thick.