This week, Drizzt reflects on living in a Dungeons and Dragons universe.
Drizzt: This week, I set out on a quest again. Ah, I am reminded of the simple pleasures of the campaigning life! The many pleasant hours spent in travel with boon companions! The conversations with the stout-hearted but bluffly parochial villagers! The countless philosophical debates over the nature of a short rest versus a long one. The inevitable band of goblins that's lying in wait at the start of every new journey. The way the paladin keeps doing things that might seem manifestly stupid only to claim that he is only remaining true to his "alignment." The irritating way trained warriors occasionally fail a basic attack for absolutely no reason, and neither height nor weight seems to have any bearing on one's ability to wield an enormous two-handed sword. Ah, friends, is there anything better?

Ryan: This week, I began reading China Miéville's The Last Days of New Paris. Given that it's a WWII alt-history about surrealism, I thought it would be another atmospheric novella like This Census-Taker. So far it's, if anything, more like his earlier work.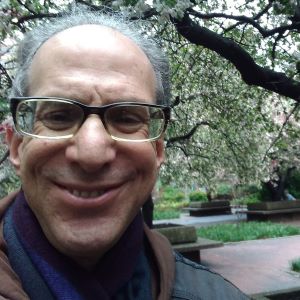 Sandy: Moi? Having just immersed myself in some childhood nostalgia, courtesy of Victor Appleton II's Tom Swift and His Flying Lab, I am now reading the novel that inspired a film that has been a favorite of mine for at least 30 years now. The book in question is The Ghost and Mrs. Muir, by R. A. Dick. Released in 1945, it served as the inspiration for one of the most beloved fantasy films of Hollywood's Golden Age, and one that provided one of my favorite actresses, Gene Tierney, with one of her greatest roles. I am looking forward to getting into this source novel very much…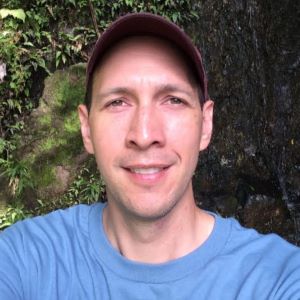 Stuart: This week I finished Ursula K. Le Guin's Volume Two: Outer Space, Inner Lands, which was a fantastic collection of stories. It is packed with many of her most famous, award-winning stories, so you really can't go wrong here. It is essential reading/listening for anyone wanting to sample this giant of the genre. Her writing is so intelligent, truthful, and beautiful that it makes you stop to savor and think about it. You also understand just how strong the influence of her anthropologist parents. While most SF authors use aliens as proxies to study human behavior, Le Guin prefers to use the myriad human colonies of her Hainish Cycle to explore social structures and assumptions.
I also have been checking daily on Audible.com for 
N.K. Jemisin
's
The Obelisk Gate
, Book 2 of her
BROKEN EARTH
series and follow-up to her spectacular Hugo- and Nebula Award-nominated
The Fifth Season
. The Hugo results will be revealed at this weekend's WorldCon – I'm rooting for Jemisin!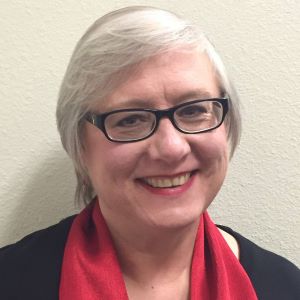 Terry:  I'm still reading Mirror Image by Michael Scott and Melanie Ruth Rose, The Tale of Shikanoko by Lian Hearn, Rise: A Newsflesh Collection by Mira Grant, and Gustav Gloom and the Four Terrors by Adam-Troy Castro, each of which is so different from the other than there's no possibility at all that I'll get mixed up reading so many books at one. I quickly finished The Making of Donald Trump by David Cay Johnston and read The Poison Artist by Jonathan Moore, a psychological thriller that's going on my list of the best books of 2016. I've also started Nightmares by Ellen Datlow, which covers the best of the best horror fiction from 2005 to 2015, a sort of sequel to Darkness by the same editor, which covered horror fiction from 1985 to 2005 (and which I really need to read! Haven't gotten to it yet). So far I've been thoroughly creeped out by "Shallaballah" by Mark Samuels. I have to read this anthology in small bites, or else I won't be able to sleep at night! As usual, the warm-up circle is bristling with books that all but jump off the shelves and into my arms: A Red-Rose Chain by Seanan McGuire, the most recent OCTOBER DAYE urban fantasy; Breath of Earth by Beth Cato, the beginning of a new series; The Year's Best Science Fiction & Fantasy Novellas 2016 edited by Paula Guran, The Risen by David Anthony Durham; The Infidel Stain by M.J. Carter; Mrs. Houdini by Victoria Kelly; and The Hourglass Factory by Lucy Ribchester, to name just a few (and especially to name the books that are due at the library soon). As usual, I'm suffering from an embarrassment of riches — but the good news is that I'm finally back to reading a lot after a long bout of reader's and writer's block..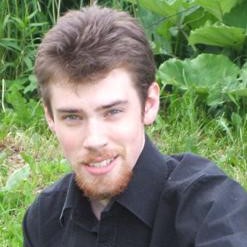 Tim: This week I read Volume 1 of Monstress, by Marjorie Liu, and enjoyed it overall. The book certainly throws a lot at the reader, and at points it starts to feel a touch cluttered for that reason, but comics deal with space constraints, and the story and characters are very entertaining. And indeed, the world-building done so far (source of all the information tossed at your head) is very interesting stuff so far. I'm looking forward to seeing where this one goes.