Happy Easter, for those who celebrate it. This week, Harvey the Rabbit. Or Phouka. I always found Harvey a little bit of a creepy idea for some reason. Crazy, right?
Harvey: Pardon me, human, but could you move over? I can't see the screen if you sit like that.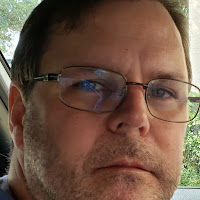 Brad: This week I got a chance to reread some of my favorite Vertigo comics, since we just covered Vertigo in the survey section of my Comics and Visual Literacy course. We read selected Swamp Thing, Hellblazer, and Sandman issues, and since we could read only a handful of issues in each series, I tried to give the students some continuity by having them read issues in which John Constantine appeared. We read his first full debut (but second appearance, if you want to be picky) in Swamp Thing (#37), followed him through a few adventures in issues #1, 4, 7, & 39 of Hellblazer (the longest running Vertigo comic, which ended at just over 300 issues), and then read about Sandman's seeking Constantine out to retrieve a lost item of his (Sandman #3). In turn, Dream, Lord Shaper, grants the bold Constantine a wish after being chastised by him for his lack of empathy for the sufferings of a mere mortal, an ex-girlfriend of Constantine's. Yesterday afternoon I discovered a miniseries that I've never read: Sandman Presents: Love Street, a fantastic three-issue story about Johnny Constantine as a young teenager as he takes up with a young Jewish runaway and future Rabbi, who is also the main character of the story. I highly recommend this story for Sandman fans. It is available on Comixology. Next week, we'll read some Doom Patrol, Transmetropolitan, and 100 Bullets. If only we could also read some Preacher, Y: The Last Man, Human Target, Fables, The Invisibles, iZombie, CrossingMidnight, Shade the Changing Man, Lucifer, The Dreaming, Death, Dead Boy Detectives, Books of Magic, Madame Xanadu, The House of Mystery, and The House of Secrets. Perhaps my course on comics next year will focus solely on Vertigo. That's an idea! By the way, if anybody is interested in a quick intro to Sandman, I recommend the following titles: #1, 2, 3, 8, 19, 21, 50 (#50 is one of the most artistically amazing comics ever created). If you want to read a few more sandstone stories after these, check out #13 & 18 (all cat lovers should read #18, particularly if they ever wanted to know what cats dream about). The next two issues to read before taking the full leap would be #4 & 23, about Lucifer and then Sandman Presents: Lucifer, a three-issue miniseries that eventually led to a 75-issue series that I think is just as good as Sandman, and even better in places. At this point, if you are hooked, you might as well read all of Sandman, Lucifer, The Dreaming, and the Death miniseries. With hope, I'll be reviewing all of these Vertigo comics; I plan to start writing more of these reviews starting in May (you can already find my reviews on the first few volumes of Sandman and a review of a standalone volume of Hellblazer).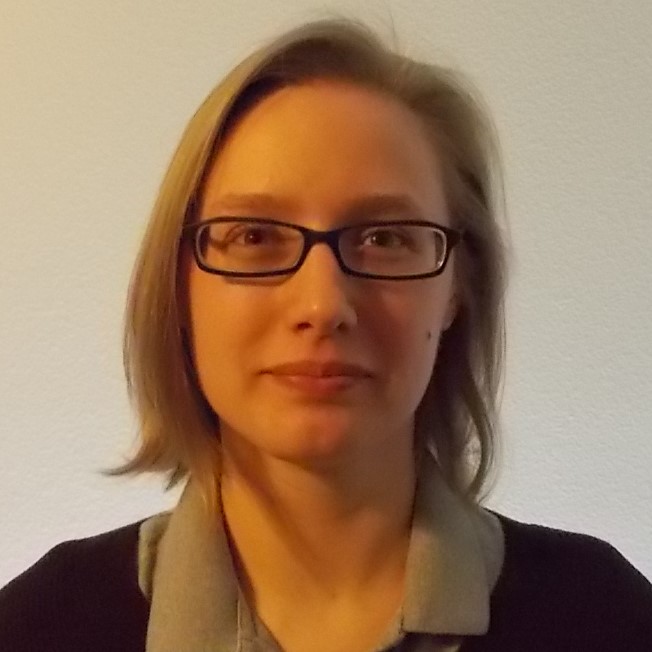 Jana: I've spent most of the week working my way through Alex Marshall's A Crown for Cold Silver, which is a door-stopper of an ARC at nearly 650 pages. Enjoyable, to be sure, but massive! So that my brain doesn't turn to jelly, I've been taking breaks with the books I picked up at my local library: Dancing Girls, Margaret Atwood's first published short story collection, and Salvation of a Saint, by Keigo Higashino. I also started Genevieve Valentine's The Girls at the Kingfisher Club, and, for the group read, Ray Bradbury's Something Wicked This Way Comes. With that said, I've got a LOT to read, so I'd better get back to it!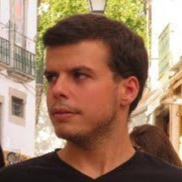 João: Having this week free from classes has rejuvenated me. Was able to finish Brandon Sanderson's Words of Radiance early in the week, in a frantic rush where I read the last 400 pages in one day. I didn't do anything else but read, which is a quality embedded in pretty much everything I've read from Sanderson. Still, Words of Radiance is way too long, and the lack of a developed style hurts the book a lot in my opinion. I then started Steven Pressfield's The Afghan Campaign, a historical fiction about Alexander's campaign in Afghanistan against Spitamenes. I tend to like Pressfield's books — Gates of Fire is simply superb — but this one is not grabbing me. Too much historical detail, too little story.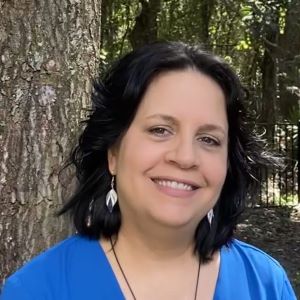 Kat: I had a busier than usual week, so I only managed to read two books. The first was Gail Carriger's Prudence, the first book in her new CUSTARD PROTOCOL series. I didn't like it as much as I'd hoped, but it will probably please fans of her PARASOL PROTECTORATE books. After that I read Raven Rise, the penultimate novel in D.J. MacHale's PENDRAGON series. I'm currently reading, and will soon finish, the last novel, The Soldiers of Halla. MacHale's books are fun, but I'm ready for this series to end.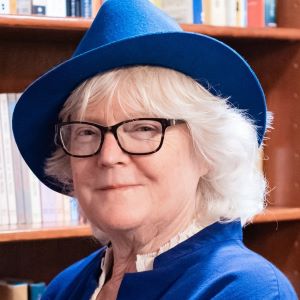 Marion: I read the second INCRYPTID book, Midnight Blue-Light Special by Seanan McGuire, and finished Jane Eyre's Sisters by Jody Gentian Bower. Spoiler alert: Jane Eyre did not have sisters. It's a nonfiction work looking at the Hero's Journey as it applies — or doesn't — to women protagonists. It made me think. Bill and Jana inspired me to re-read The Martian Chronicles and I'm nearly done. Bradbury's indirect, poetic language, not surprisingly, holds up pretty well fifty years on, better than the hard-edged high-tech descriptions of the 60s and 70s that prove to be laughably wrong. I'm enjoying it more, I think, because I'm reading it with some of Jana and Bill's comments in mind.

Ryan: This week I began Kim Stanley Robinson's The Years of Salt and Rice. It's a very long novel, but I'm enjoying the opening. It reminds me a little of Neal Stephenson's BAROQUE CYCLE. Hopefully I'll finish it some time this year. In the meantime, I'll likely finish John Wyndham's much shorter novel, The Day of the Triffids. It appears to be a precursor to our beloved post-apocalyptic zombie stories, but with extra-terrestrial zombie plants rather than terrestrial zombie people.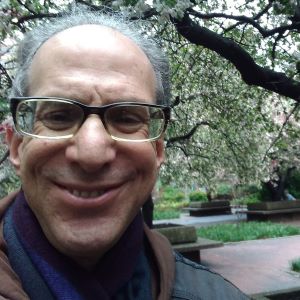 Sandy: Moi? I have recently finished a wonderful Golden Age piece of sci-fi entitled The Forgotten Planet (1954) and have just posted a review of same for your reading pleasure. Currently, I am getting into English author Eric Frank Russell's classic and marvelous collection called Men, Martians and Machines(1955). Those who like humorous stories featuring a mixed crew on a space-going starship (for example, ever hear of a show called "Star Trek"?) should just eat this one up…

Skye: It's exam time, so I don't exist right now. See you on the other side (in a couple weeks I'm just being dramatic).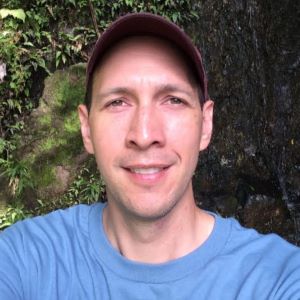 Stuart: Finally had to bid farewell to Middle Earth and return to Japan and cherry blossoms. Top recommendations for LOTR and Hobbit fans: Weta Workshop in Wellington, Mt. Sunday near Christchurch, and the amazing scenery around Queenstown. Did manage to finish Cordwainer Smith's The Rediscovery of Man, so uploaded a review of that and his only novel Norstrilia. Also finished my first audiobook ever, Neal Stephenson's Snow Crash. A great book for narration, but it is a challenge to retain details when listening rather than reading. Also started John Scalzi's The Ghost Brigades, which is the SF equivalent of eating ice cream (tasty and goes down quick).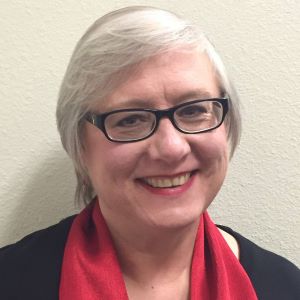 Terry: Another week, another new magazine: Forever Magazine, which reprints stories that might have been missed in the first go-round. I was delighted to find a new story by Ken Liu that I hadn't read yet in the first issue. (Boy, am I looking forward to his new novel, The Grace of Kings, which comes out this coming Tuesday.) I also read Mile 81, a novella by Stephen King, which came out a few years ago but which has been languishing unread on my Kindle. It's vintage King, where something weird happens for no reason, right in the middle of an ordinary world. I love that sense of strangeness occurring unexplained in the everyday. Finally, I started The Gracekeepers by Kirsty Logan, which is promising.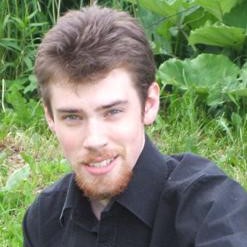 Tim: This week was a busy one, so I'm afraid I didn't get a lot done. I gave it a good go, but it just seemed to be a bad reading week all around. I tried to read Cormac McCarthy's Blood Meridian on the theory that I'd probably just failed to give it sufficient energy last time. I ended up burning out on the novel after about four chapters. That's one more chapter than last time, so… progress, I guess? Oh well. There's always next year to finally develop refined literary taste. I also continued Tom Weiss' The Black Count, and flirted with Emma Bull's War for the Oaks. Oh, and The Six-Gun Tarot just plopped down on the doormat yesterday, so now I haven't the least idea what to read next. The stack of books with bookmarks stuck in them is just getting bigger and bigger. I need a long weekend. That or some discipline. Either would do.